Results also hit by falling investment returns, which almost halved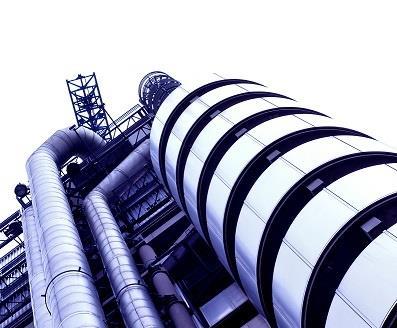 Lloyd's made a pre-tax profit of £1.2bn in the first half of 2015, down 28% on the £1.7bn it made in last year's first half.
The market's combined operating ratio (COR) deteriorated by 2.1 percentage points to 89.5% (H1 2014: 87.4%).
Gross written premiums grew by 7% to £15.5bn (H1 2014: £14.5bn) but the underlying growth, excluding foreign exchange was 1.4%.
Lloyd's said the lower profitability was caused by pressure on premium rates and also lower investment returns.
The market's investment return almost halved to £339m (H1 2014: £647m) because of the economic volatility in Europe in June and persistent low interest rates.
The return equated to 0.6% of invested assets (H1 2014: 1.3%).
'Success and resilience'
Despite weaker profitability, Lloyd's chief executive Inga Beale was upbeat about the market's first-half performance.
She said: "These results demonstrate Lloyd's success and resilience despite challenging underwriting and investment conditions.
"This sizable profit is in large part due to the market's expert underwriting and our deep commitment to rigorous oversight.
"Our modernisation strategy and our innovative approach ensures that Lloyd's continues to play a vibrant role as the world's leading specialist insurance and reinsurance market."
Lloyd's chairman John Nelson added: "Over the past six months Lloyd's has continued to outperform its competitor group.
"Although there is little doubt that challenging times lie ahead, Lloyd's is in a robust financial position, well capitalised and well reserved to face the future.
"With an expanding international footprint across Asia, Latin America and the Middle East, Lloyd's influence and relevance as a global force for effective risk management has never been stronger."