Inga Beale, chief executive officer spells out plans to build insurance business in the Gulf Cooperation Council, ahead of launching its specialist underwriting platform in Dubai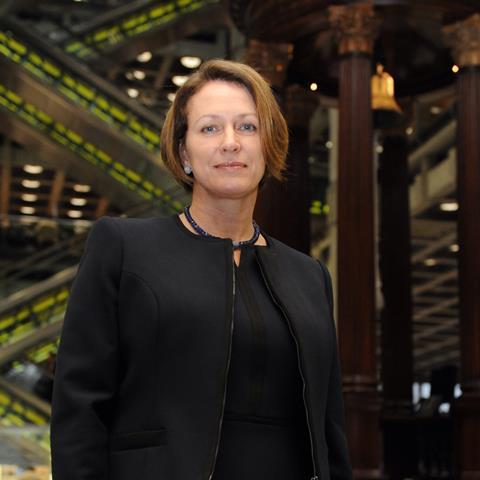 Lloyd's chief executive officer, Inga Beale, has reinforced a promise to grow insurance business in Qatar and the Gulf Cooperation Council.
Ahead of launching the Lloyd's specialist underwriting platform in Dubai on Wednesday, Beale outlined how Lloyd's will target growth in the region.
Addressing delegates at the ninth Multaqa Qatar (re)insurance conference held in Doha, Beale said that against a backdrop of slow economic growth, economic power is shifting away from western economies to high-growth regions such as Latin America, Asia and the Middle East.
The 327-year-old Lloyd's intends to develop insurance and underwriting business in these markets, and Qatar and Dubai are among the first countries it will target.
Beale said: "By 2025, Asia and Latin America will account for half of the GDP output, but as these rapidly growing economies have lower insurance penetration levels, there are great opportunities for insurers to demonstrate their value and what they can do to support these growing markets.
"As these higher growth markets open up, the London Market, although still the leading reinsurance market by some margin, is facing increased competition from other major financial centres.
"A recent report by Boston Consulting Group entitled London Matters indicates that the market is at a tipping point.
"However Lloyd's, does not regard these challenges as threats. We need to face up to these challenges and tackle them head on."
As such, Lloyd's has developed a 10-year strategy and underpinning the action plan is an objective to become international.
Beale said: "My view is that the industry is at a crossroad and we therefore need to grasp opportunities. I read the BCG report and saw exciting opportunities: opportunities for Lloyd's to grow its global market, to develop innovative products and reinforce its leading position in the industry.
"Let me be clear, I don't see this as a nice to do; I see this as a must do: an approach we have to take if we are to continue in an increasingly competitive market.
"The establishment of Lloyd's specialist underwriting platform in Dubai, which officially opens in the next few days, is a great example of how we are delivering against our 2025 objectives."
In addition to Dubai, Lloyd's has been making headway in Qatar. In June last year, the Qatar Insurance Company (QIC), the largest insurance company in the region, bought Antares, a specialist (re)insurance group operating in the Lloyd's market.
Around the same time, Qatar Re, the reinsurance arm of QIC, announced it will provide capital support to Lloyd's syndicates.
Beale concluded her keynote presentation by spelling out the aims and objectives of Lloyd's international vision:
· to become the market for international insurers and new entrants to the Lloyd's will be and are encouraged;
· to have a globally diverse reputation, bringing in a new specialist business and experts from around the world; and
· to encourage active participation in the Lloyd's market and provide easy access to services regardless of where its clients are (in the world).