Addressing risk managers at Airmic's fastTrack conference, Beale says a diverse workforce is needed to enable Lloyd's to go where business is coming from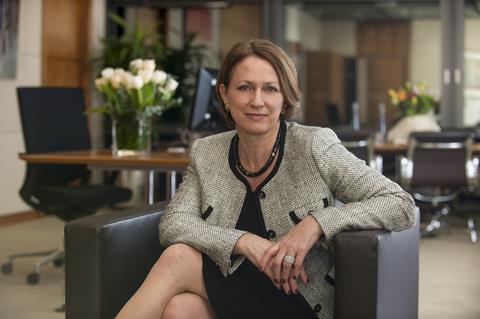 The insurance industry needs to attract more digital natives to help it adapt to the changing global business environment in which developing markets are playing a prominent role in insurance, said Inga Beale, chief executive of Lloyd's.
Speaking at an Airmic's conference for fastTrack members today (23/03/16) – an initiative aimed at risk managers with fewer than five years' experience – Beale said that because underwriting is about data and information provision, "The insurance industry needs to think about how it can attract more digital natives."
She asked: "How can we attract people who feel comfortable in a digital world to be part of our sector, to challenge us and potentially be our disruptors for the future?"
She added: "I say to anyone who wants to be an underwriter, if you don't feel comfortable with data, just forget it. We're now probably 80% science and 20% art in underwriting. Whereas some decades ago it might have been the other way around."
In addition, insurance growth can be found in emerging markets and Lloyd's has refocused its strategic plans "to go where insurance business is going".
In the last three years, 50% of commercial insurance growth in the world came from developing markets and only 0.5% of that came into the London market. "In the old days, Lloyd's as a specialist insurance market probably once had a 90% market share. Now it's 6-8%," Beale said.
As such, Lloyd's has opened a number of offices outside of London, including in Singapore in 1999, and in Dubai, Beijing, Mexico and Colombia in 2015.
"Part of my time is spent thinking about how we can make the insurance industry more appealing and how we can appeal to different cultures, particularly if we want to expand in some of the emerging markets," she said.
"How can we make sure we have people who understand the Indian culture and how Indians want to do business, for example?"