One of the association's main focuses will be the education and training of risk and insurance managers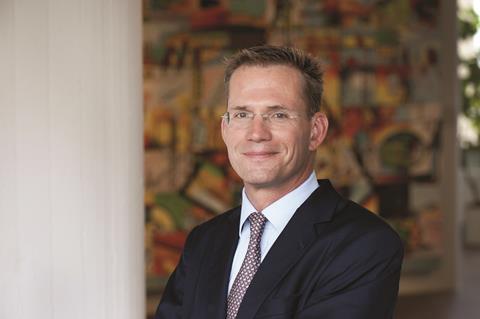 The newly formed Gesamtverband der versicherungsnehmenden Wirtschaft e.V. (GVNW) will be able to serve its membership in a better, more effective and transparent manner, Dr Alexander Mahnke, GVNW's chairman, says.
Speaking to StrategicRISK ahead of the GVNW Symposium, Mahnke says the merger between DVS and bfv, which took place in April this year, will strengthen the association's position towards other stakeholders. The bundling of powers will also enable GVNW to more efficiently tackle topics of importance for its members.
The association will continue to concentrate on the representation of the insured companies' interests towards the insurance industry and other market stakeholders.
"In particular, GVNW aims to identify and deal with topics which are of importance for its members, such as lobbying efforts both nationally and internationally, and of course the education of the next generation of insurance risk managers."
Attracting young talent is one of the issues the risk and insurance industry faces, but Mahnke believes better communication could solve this problem.
"Together with my colleagues from the GVNW board, I am deeply convinced that we have one of the most interesting jobs in the industry. As a risk and insurance manager it is possible and in fact necessary to get involved in all areas of our companies.
"As a consequence, being a risk and insurance manager is a job with very little routine but a lot of diversification. If we were able to better communicate this to young talents, in my opinion it should be no problem to attract the right candidates for the next generation of our jobs."
In order to meet the association's aim to help its members in finding qualified staff, GVNW cooperates with universities to make the profession of a risk and insurance manager better known to potential candidates.
But GVNW also focuses on education and training of those already in the profession. Mahnke explains: "GVNW and its predecessor associations have already and for a long time offered to its members training in many areas of risk and insurance management. GVNW is registered as an educational body within the initiative "gut beraten" ("good advice") in Germany which is a quality standard for insurance intermediaries."
Additionally, the German risk management association also cooperates with FERMA on setting standards for the education of risk and insurance managers. GVNW has been intensively involved in the planning process and the setting of the standards for FERMA's Rimap certification.
"Currently FERMA is developing the reference guides which will serve as the basis for the necessary training to become a Rimap-certified risk manager. In this we are also supporting FERMA," Mahnke says.
"The next step will then be the introduction of special Rimap training courses in Germany by accredited educational bodies. Within the various GVNW training programs it will be possible, once having achieved the Rimap certification, to earn necessary CPD-points required to retain the certificate."
Future projects
But GVNW is not only focusing on training and education. Moving forward, it will also continue to actively work on the development of solutions against cyber risks. The association is organising events to inform members about the developments in the insurance market, such as its annual Cyber and Financial Lines event in Cologne, which proved to be a successful format, Mahnke says.
"It supports the exchange of opinions and experience between all market participants. We have received very good feedback and have started thinking about introducing this format for other topics.
"Furthermore, we are actively supporting the development of standardised market terms for small and medium sized companies. Last but not least, the individual advice to members on their individual insurance solutions continues to be part of our job."
GVNW has also just started a project around international insurance programmes, which objective is twofold. Its first aim is to provide advise mainly to the association's small and medium sized members on how to optimise insurance solutions around their international exposures.
"The other focus is the ongoing topic of compliance in international programmes, where, together with other stakeholders, we continue to tackle the various obstacles arising out of conflicting regulation. Obviously this is a long-term project where we do not expect quick wins."
At the first conference under its new name, GVNW Symposium, the topics of attracting talent and the future of the risk and insurance industry will be high on the agenda. But Mahnke says the almost 700 attendees can expect the same high-level content as in previous years.
"The influence of the merger [on the Symposium] seems to be limited simply because in previous years the bfv was a partner of the DVS in organising this event. On the other hand, the newly elected board comprises all former bfv board members who have helped tremendously to further develop and shape this year's programme."