GVNW supports IFRIMA initiative on international insurance programmes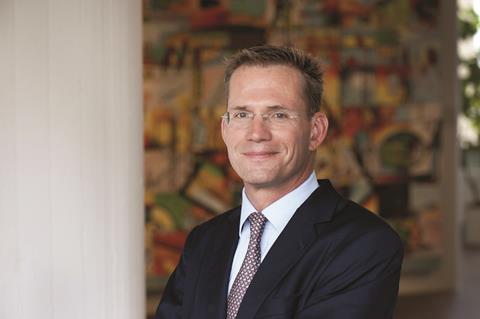 The issue of compliance within international insurance programmes (IIP) and the IFRIMA initiative, which GVNW strongly supports, will be highlighted later today by Dr. Alexander Mahnke, chairman of GVNW.
Speaking to StrategicRISK ahead of his opening speech this morning, Mahnke says: "Due to the growing complexity and interconnectivity of corporate risks in a constantly globalising world, IIP have, over the last decades, become a very important tool to manage these risks efficiently. However, insurance regulation, which is predominately used to assure consumer protection for buyers of personal lines insurance, has not followed this trend and is in many countries restricting the efficient use of such IIP. IFRIMA, the representation of risk and insurance managers worldwide is tackling this problem with the aim to enable Insureds to buy difference-in-conditions (DIC) and difference-in-limits (DIL) coverage on a worldwide basis."
Mahnke will also address another important topic for the German risk and insurance association, which is the future of the profession.
"We want to promote our profession as risk and insurance managers and attract young people to choose careers in these sectors. We are therefore working closely with several universities in Germany. We are very proud that one of the workshops during this year's symposium will be created and hosted by young professionals of the risk and insurance departments from some of our member companies. So for us the next generation is not just some abstract term but they are active members of our association."
Looking at the 12 months ahead, Mahnke believes cyber and reputational damage will continue to keep risk managers awake at night. He adds that a tendency for more more protectionism implies a serious risk for an export-driven economy like Germany.
With regards to the insurance market, Mahnke sees two main challenges. "Firstly, the more internal issues, like the challenges arising out of regulation, mainly Solvency II. I also continue to see IT as a major challenge that the insurance industry is facing. Many insurers are still struggling with their IT, having old fashioned host systems not compatible with the requirements of today's world.
"Secondly, insurers have to follow the fast evolution on the risk side, such as the exposure arising out of the digitalisation of business and interconnected production or as we call it Industry 4.0. They will have to develop new products and most probably they cannot or only partly use their experience out of handling risks today and in the past."