Outage causes enormous disruption across the region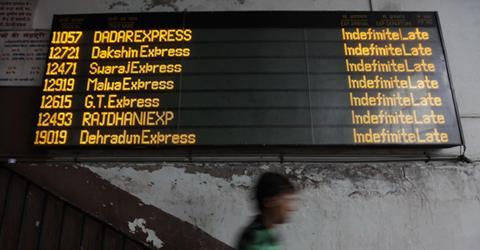 A major power cut in northern India has caused widespread disruption in one of the worst blackouts to hit the country in the last decade.
The cut, which also hit the capital Delhi, affected more than 300 million people in an area spanning Haryana, Himachal Pradesh Punjab, Uttar Pradesh and the Rajasthan states.
The cause of the outages remains unclear, although it may have been the result of excess power usage by several states. Minister for Power Sushil Kumar Shinde said that around 60% of the supply had been restored to working order and that full service would be resumed shortly. Shinde said he had also appointed a committee to investigate the causes of the cuts.
The blackout, which struck at around 0230 local time (2100 GMT), caused widespread disruption as when passengers were stranded on train services. Metro services in Delhi were also affected for around three hours, although officials claim that power has since been restored.
The shortages follow clashes between police and protestors in Delhi earlier in July after blackouts struck. Hundreds of millions of people remain unconnected to India's ageing power grid, and today's events will further fuel Prime Minister Manmohan Singh's desire to switch to a predominantly nuclear power supply, which currently supplies around only 3% of the nation's power.
Should India switch to nuclear power to meet its growing energy demands?
Have your say using the comment box below.