The growing risk of theft in transit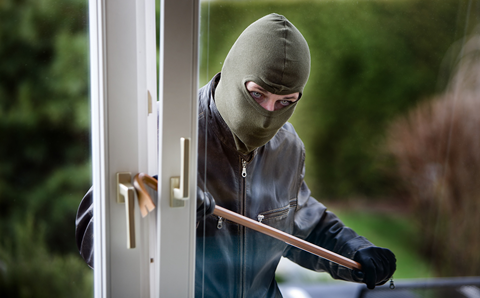 Risk obviously does not disappear when an owner's cargo rolls onto the quayside and theft of goods is a global problem.
However, as European firms look for growth in the BRICS and other emerging economies, so their exposure is increasing and this is a particular problem in Latin America.
"Theft of cargo is a major issue here," says Phil Skelton, head of transportation risk management, ACE Overseas General. "Because of the huge distances travelled between ports and markets, trucks can be on the road through rural areas for more than a week and are vulnerable to attack during this time.
"These attacks vary between highly organised, armed gangs taking out vehicles, to what they call 'tippings', where, because road conditions are bad, if a truck breaks down or tips over, the local population strips the vehicle and the police can do nothing about it."
In response, firms have adopted specific security arrangements, primarily the use of so-called 'risk management companies' that monitor and even escort the vehicles, train and vet staff and provide armed personnel.
"Nothing of any value moves here without one of these companies being involved," says Skelton. "The good companies have better intelligence gathering than the police."
A close relationship
A good insurer can demonstrate its value in helping develop the relationship between firms and their security.
"I went to São Paulo on behalf of a client," says Peter Kelderman, senior transportation risk manager at ACE in Germany. "The company was transporting a lot of products around the country and facing losses from theft. In response, we created a complete new risk management approach, which so far seems to be preventing any losses.
"The key was a close working relationship between everyone involved; we looked closely at the routes being used and, of course, used a good risk management company. We made sure that every theft, every accident, was thoroughly investigated.
"In addition, although the use of GPS in vehicles is common, so is the use of 'jammers' by criminals that block the signal and allow scammers to 'disappear' the truck.
"To get around this, we advised the use of additional mobile GPS devices that are hidden in the truck. Then, if the truck is taken and the main signal jammed, the vehicle can still be tracked."
In the end, protecting cargo, be it at sea or on the open road, depends on paying attention to the basics. It is important for cargo owners to get to grips with the detail of their risk.
"If [a cargo owner does not] understand its new exposures and present them properly to its underwriter, then that could be its biggest risk," says Daniel Desjardins, senior director, global risk management and insurance at planes and trains manufacturer Bombardier. "If [an owner] fails to do internal work, then it could end up uninsured.
"A loss is a loss. However, knowing where that loss has come from will mean it can't hurt as much."
SECURITY IN LATIN AMERICA: KEY POINTS
1. Be aware of the risk: cargo theft and hijack are common
2. Take risk management advice. Talk to your insurer
3. Use a reliable 'risk management' firm for security
4. Plan routes carefully and analyse all losses for lessons to learn
5. Consider additional technology such as hiding GPS devices in cargoes.