Manufacturing and life sciences firms in France are among those interested in non-damage business interruption insurance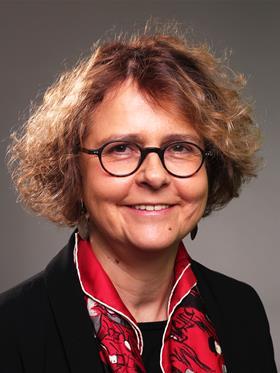 Insurance broker Marsh has a focus on non-damage business interruption (NDBI) at this year's AMRAE event held in Marseille, France, this week.
This focus on supply chain risk through NDBI is separate to property insurance and its typical contingent business interruption (CBI) add-ons, according to Elisabeth Duboc (pictured), property client advisor and NDBI expert, Marsh France.
CBI, while similar, is focused on property damage triggers, such as a catastrophic storm, which knocks out property elsewhere, whereas NDBI can be based on different triggers, such as the insolvency of a supplier, a workers' strike at supplier, power outages, or regulatory-caused halts to production – all of which are not property damage and would not be covered by CBI.
"Our clients are vulnerable to their supply chains, while their own clients are very critical to them," said Duboc.
"It's a niche product for those companies already analysing this critical exposure. This is not like a product on the shop shelf, but a demanding on analysis of internal risk exposure."
She notes interest across industrial and manufacturing, as well as the life sciences industry.
"In most discussions with clients or prospective clients, they have experienced events of this type before," said Duboc, adding that the NDBI topic will be addressed at this year's AMRAE event in Marseille.