Marsh parent MMC reports rise in revenue and broking profit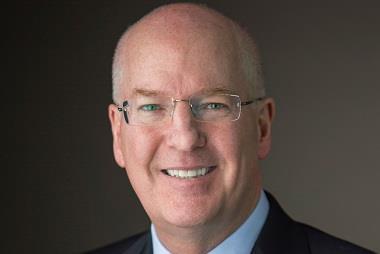 The broking division of Marsh & McLennan Companies (MMC) made an operating profit of $1.14bn (£874m) in the first half of 2017, up 11% on the $1bn it made in last year's first half.
MMC's Risk & Insurance Services division, which comprises insurance broker Marsh and reinsurance broker Guy Carpenter, also posted a 5% increase in revenue to $3.91bn (H1 2016: $3.72bn). Organic growth was 3%.
Within the division, Marsh grew first-half revenue by 5% to $3.21bn (H1 2016: $3.05bn) and produced 3% organic growth.
Guy Carpenter grew first-half revenue by 3% to $678m (H1 2016: $659m) and produced organic growth of 4%.
As well as boosting its broking profit, MMC as a group increased profit before tax by 7% to $1.46bn (H1 2015: $1.37bn) and grew revenues by 4% to $7bn from $6.71bn.
MMC chief executive Dan Glaser (pictured) said: "With a strong first half of 2017, we believe the Company is well positioned to deliver underlying revenue growth, margin expansion in both segments, and strong earnings per share growth this year."