New structure includes senior appointments and newly formed divisions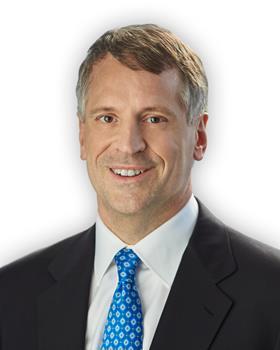 Marsh has announced a new global management structure, which includes new appointments to its executive management team, and the newly formed Global Risk & Digital (GR&D) division and Global Placement & Specialties division.
The GR&D division brings together Marsh's wide range of innovative solutions and products for small commercial businesses, families and individuals. GR&D also comprises Marsh's consulting practices and its data, digital, and analytics solutions. John Drzik (pictured), previously president of Global Risk & Specialties, is appointed president of Global Risk & Digital. Drzik will report to Marsh' president and chief executive John Doyle and will continue to serve on the firm's executive committee.
The Global Placement & Specialties division encompasses Marsh's insurance placement activities as well as its global industry and practice specialties. The Global Placement operations include retail and specialty, wholesale, and portfolio solutions. Global Specialties operations include aviation, construction, credit, energy, marine, private equity and M&A (PEMA) and infrastructure. Dean Klisura is appointed president, Global Placement and Specialties. Klisura will also report to Doyle and serve on the executive committee.
The brokerage firm's new structure also includes Marsh International, which comprises operations in Africa, Asia, Continental Europe, Latin America & the Caribbean, Middle East and North Africa, Pacific, and UK & Ireland. Flavio Piccolomini is appointed president of Marsh International, reporting to Doyle. In this role, Piccolomini will serve on Marsh's executive committee and will relocate to London. Previously chief executive of Marsh Continental Europe, Piccolomini will continue to lead Continental Europe on an interim basis.
"This is an exciting time in our industry as the complexity of risks and the speed of change our clients face increase," said Mr. Doyle. "Our new global structure and expanded executive team will better enable us to deliver unmatched innovation and value to our clients around the world."