Marsh's purchase of Bluefin won't be its last in broking space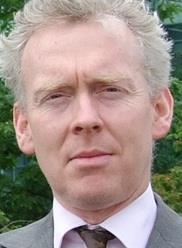 Marsh's purchase of Bluefin from AXA won't be its last acquisition in UK broking, according to Marsh UK and Ireland chief executive Mark Weil.
Marsh will continue to look for quality UK brokers to build its share of the UK broking market, Weil told StrategicRISK's sister publication Insurance Times in an interview.
"We see acquisitions ahead," he said "Our combined share of the market is 14-15%, so that leaves 85% of the market space that we're not occupying. If we see high quality businesses of value to the company or as a way to grow, we will look at them."
Weil pointed out that both Marsh and Bluefin have strong track records in acquisitions in the broker market.
The deal catapults Marsh to the top of the UK broking industry. In this year's Insurance Times Top 50 Brokers published in August, Marsh was the UK's second largest broker with brokerage revenue of £832m behind JLT's £866m. Bluefin was 16th in the rankings. Adding its £230m revenues, propels Marsh to more than £1bn broking revenue.
Marsh announced this morning that it had agreed to acquire Bluefin and merge it with its Jelf broking subsidiary that it bought last year for £258m.
AXA announced the sale price was £295m, and said it would be taking a €66m (£57m) hit on its net profit from the deal.
Weil confirmed the price, but declined to comment on whether it was paying over or under the odds for Bluefin.
The purchase price represents a 14.4 times multiple of Bluefin's 2015 earnings before interest, tax, depreciation and amortization (EBITDA). That compares with the 15 times multiple Marsh paid for Jelf last year, and a general multiple of 6 to 8 times in other recent deals.
Weil revealed that Marsh and AXA first talked about Bluefin four years ago, though he wouldn't reveal who had made the first approach.
"We first talked to AXA four years ago about the possibility of buying Bluefin; but the timing wasn't right, so we moved our attention onto Jelf," he said.
"We're really pleased with the way that's travelled, and we're really confident we can make this happen for Bluefin colleagues and clients too," he added.
"We feel we've acquired a high quality firm and we're in this for the long run. There's a bright future ahead for Jelf and Bluefin."
Weil said the two firms have "complementary footprints", and that overlaps are limited.
"Out of 86/87 combined offices there are a half dozen that overlap and we need to work through," he said.
"We have two high quality distribution profiles we need to combine," he added. "Also, Bluefin has underwriting and an MGA that Marsh doesn't have."