The insurance broker bought Jelf in 2015 and Bluefin in December last year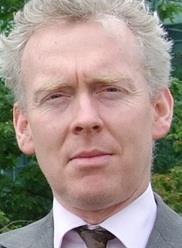 Marsh has announced it is to combine its Jelf and Bluefin businesses in the UK under the Jelf brand.
The rebranding exercise will take place from early 2018, according to the insurance broking firm.
The combined Jelf business will continue to be led by Phil Barton as its chief executive, who reports to Mark Weil (pictured), CEO of Marsh UK & Ireland.
Marsh acquired Jelf Group in 2015 and Bluefin Insurance Group in December last year.
"Both firms share a rich heritage of being leading community brokers with an extensive, complementary network of regional offices across the UK," Marsh said in its press statement.
"With almost 3,000 colleagues serving over 250,000 clients from 80 locations, the new Jelf will be one of the UK's leading insurance brokers for mid-size and SME companies," continued Marsh.
The broker said the Bluefin name will continue to be used for several Bluefin businesses, such as the Bluefin Network and Bluefin Sport.
"Throughout this year we have brought together Jelf and Bluefin under a single management team drawn from both firms, combined their branch networks and significantly expanded their risk management, insurance and employee benefits offering to clients," said Weil.
Barton added: "By drawing on the combined capabilities of Marsh, Jelf and Bluefin, we are now able to offer an unrivalled proposition and world class service for businesses and individuals across the UK.