Rife allegations of sexual misconduct and the #MeToo movement encouraging victims to speak up could mean more D&O claims coming through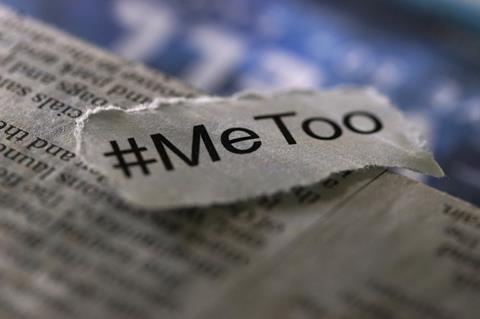 A wave of high profile sexual misconduct allegations could create conditions for some heavy directors' and officers' liability insurance (D&O) fallout, legal firm Clyde & Co has warned.
High profile scandals have led the headlines – including the list of sexual accusations against movie mogul Harvey Weinstein, the allegations against staff at charities Oxfam and Save the Children, and the sexual harassment exposed at the Presidents Club male-only dinner in the City of London.
The response to such events has included more encouragement for victims to speak out and report abuses, shining a light on the problem, which may in turn lead to D&O claims for companies whose employees – particularly top-level management – are found to have broken laws and acted inappropriately.
Mark Sutton, a partner at Clyde & Co, said: "If there's been an alleged breach by a director as one of their duties, that is something which could fall within the scope of a D&O policy as a wrongful act, particularly if the company bought an extension for employment practices liability (EPL)."
D&O insurance generally provides cover for the "wrongful acts" of a company's directors and officers and as is becoming more common for its employees.
An EPL extension will typically cover claims made by employees based on alleged misconduct of co-workers, including sexual harassment.
That might include errors of omission – keeping quiet about abuses – as well as claims against those who actively committed offences.
Smaller firms might have patchy D&O coverage, but multinationals – worried about shareholder activism – tend to be well insured for these risks.
"The big companies will be worried about shareholder actions, and executives will be reluctant to join the board without having D&O Insurance in place," said Karen Boto, legal director at Clyde & Co.
Any claim against the board is likely to be based on allegations of breach of duty to act in good faith, or a breach of fiduciary duty to act in the best interests of the company.
"You may see other board members being targeted because they were found to have turned a blind eye to sexual misconduct. That might be seen as a breach of fiduciary duties," said Boto.
The costs of a sexual misconduct scandal can be high: reputational risk to a company's brand; public relations and crisis management fees; internal investigations after a whistle is blown; as well as legal advice and defence costs.
"The company may want to defend its own position, to be clear that any potential misconduct was by an individual, and not the company," said Boto.
"The costs can be high, the media will cotton on to any misconduct story fast, and the desire to defend reputations will override any shyness or embarrassment about turning to insurance," she added.
Insurance is likely to respond, in principle, she thought, even for misconduct allegations going back over a long period.
"It won't matter when the alleged abuses took place, it only matters when the claim is made," said Boto.
While criminal fines cannot be covered, criminal defence costs can be claimed if it is proven that allegations made are false, as well as civil costs and damages.
However, if a company settles – agreeing a payment to a victim to avoid airing dirty linen in public – such a settlement might lead to a claims dispute with the D&O insurer.
"That could be a dispute in the making," said Sutton.
Boto stressed that the insurer should be closely consulted before any settlement deal is made.
"Whether there has been misconduct to allow insurers to place reliance on the conduct exclusion may not be black and white, and they may have to pay under the terms of the policy," she added.