The disappearance of MH370 and ensuing events highlight the importance for risk managers and corporates of having effective crisis management plans in place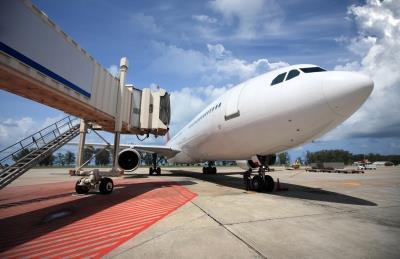 Talking to StrategicRISK on condition of anonymity, the head of insurance at a major Asian airline has called the disappearance of Malaysia Airlines flight MH370 "one of the largest unsolved mysteries in aviation history". He said: "There are no answers to why and how a Boeing 777-200ER disappeared from radar screens of air traffic control and military radar of many countries. The radar of air traffic control might not be able to detect the aircraft if it flew at low altitude, but I cannot understand why the military radar of the countries in the area could not detect the aircraft."
The flight took off from Kuala Lumpur at about 12.40am on 8 March, carrying 239 people, 153 of whom were Chinese nationals. It disappeared along its path to Beijing, apparently changing course from its scheduled flightplan and heading south across the Indian Ocean. Despite an extensive search effort involving many countries in the region, no trace of the plane or its occupants had been found at the time of writing.
A plethora of more or less credible theories about the flight's disappearance abound, with many involving some form of subterfuge. The head of insurance puts it this way: "My view is that, whether it was a terrorist act or a secret mission, it's one of the masterpieces of history as there is no evidence left for investigation."
A Malaysia-based risk management consultant who also talked to SR on condition of anonymity said that the disappearance of MH370 had important implications for nations, national institutions and, of course, airlines. "It is possible that there was valuable cargo and/or passengers [on board], and it is possible that there were hostage/cargo negotiations," he said. "It means that strong organisations, possibly backed by national institutions, may have made use of Malaysia's weaknesses. If it involves China, the impact on Chinese in Malaysia will be huge as there are severe tensions already. If it involves Israelis or [people who follow a religion] other than Malaysia's form of Islam, there will be religious issues. If it involves the US, Malaysia may feel stabbed in the back by a trusted ally; one whose oil companies have favourable conditions in Malaysia. The National Security Agency wiretapping may in retrospect feel like foreplay compared with this invasion of Malaysian privacy."
Tensions and doubts
Should any of the above scenarios prove to be correct, the consultant believes Malaysia Airlines and similarly positioned companies would feel extremely vulnerable, while potential customers would "vote with their feet". He said: "Malaysia Airlines would feel even more like the young woman who has to traverse a bad neighbourhood at the end of her night shift. Passengers might feel like a young girl who has to accompany the young woman."
According to data collected by the Malaysia Inbound Tourism Association, almost one-third of Chinese tourists (about 10,000 people) have cancelled their visit to Malaysia since the disappearance of MH370.
The consultant suggests that we might have witnessed the world's first virus-assisted aerial hijack. "Virus attacks on utilities and refineries are now well known," he explained. "If [the computer worm] Stuxnet can reach underground, non-networked centrifuges and the source code is now known, anything is possible. Maybe a simple virus (the cost of which is probably less than $10m) shut down all control systems and flew the plane through its well-published turns and acrobatics. The plane could have been landed by virus/remote-controlled autopilot or an actual hijacker (cost of equipping deserted airfield: $20m), valuable
passengers and/or cargo offloaded (potential value: $300m), then the plane could have taken off again and ended its journey in the ocean."
Interestingly, the consultant's refusal to have his name revealed provides an insight into the cultural and political environment faced by corporates operating in Malaysia. "The reason for anonymity is the Malaysian culture, which reacts fiercely on any comments about a senior, and certainly about weaknesses of a company's systems and procedures, or the systems and institutions of the country," he said. "[This is already the case] in periods when society is not stressed. Now, it is worse with MH370 coming on top of societal tensions and doubts about the strength of the Malaysian economy."
Crisis management
Handling this crisis has been difficult for the Malaysian government and the country's flagship airline. Indeed, some of the victims' families and other critics have accused the government
of hiding information and possibly covering up its handling of the situation. The government has rejected such claims, arguing it passes on all information promptly. The Malaysian prime minister Najib Razak called the disappearance of MH370 a "situation without precedent" and the Malaysian cabinet has set up an international investigation team to determine the cause of the incident. Nevertheless, a recent survey by an
independent polling firm found that only about a quarter of Malaysians believed the government has been transparent about MH370.
Furthermore, the airline has been under increased scrutiny since the disappearance of MH370, and even small incidents are now routinely reported around the world. For example, in late April, flight MH192 bound for Bangalore with 166 people on board landed safely at Kuala Lumpur airport after having to turn back because of problems with its landing gear. Before the plane had even landed, the Malaysian transport minister Hishammuddin Hussein was reporting on his Twitter account that a tyre had burst on take-off. "They have landed safely – thank God,"
he tweeted later.
The chairman of the Malaysian Association of Risk and Insurance Management Mohamad Bin Mohd Zain said he believed Malaysia Airlines had taken the position to make only public comments about MH370 "based on the information sanctioned by the security protocol".
"Managing reputation risk is key, but your movements will be limited when national security takes the centre stage and what you can do is limited to what is sanctioned by the authority," he said. "What I pick up from this event [is that] sometimes our risk management plan must be aligned to the national level risk management plan when the event has escalated up to a national/international event."
The consultant points out that if an organisation's systems were weak and it had not performed adequate "organisational housekeeping and maintenance", reputation-damaging events would be difficult for it to overcome. "They will be considered 'accidents waiting to happen", he said. "If, as a company, your systems and organisation are strong and when your crisis management for the big events is tightly aligned with national crisis management, then you will quickly overcome the reputational damage."
A Singapore-based aviation risk expert, who also spoke to SR on condition of anonymity, agrees that the disappearance of flight MH370 highlights the importance of effective crisis communications. "The leaders at the helm of managing the entire crisis and facing the media are not properly media trained," he said. "Was there a crisis communications plan, and did the leaders stick to it? It is obvious even today that there is little command, control and co-ordination in the way information is released to the media, affected families and the public at large. The first few waves of contradictory messages came forth when the authorities were under severe [pressure] to say something. From then on, trust was obviously impaired and almost everything that was said came under scrutiny and question."
He predicts that reputation damage to Malaysia Airlines could be significant. "Note also that before this event, it was not doing particularly well financially," he said. "The system will be severely stressed now. At the moment, it can probably do little – people are just scared to fly with Malaysia Airlines since it has not been established if the airline was specifically targeted." Malaysia Airlines will have to restore public confidence in its security and safety, he said. "Events such as these can, and have, destroyed airlines," he added. "There is no doubt that Malaysia Airlines will be in a bad shape for the next two to five years."
Reading from a script
Australian aviation lawyer Joseph Wheeler told ABC Radio that media statements made by Malaysia Airlines in the first few weeks of the crisis had been "formulaic, as though read from a script". ABC reporter Peter Lloyd added that it appeared the airline was drawing on a PR crisis guidebook produced by the International Air Transport Association (IATA). "It puts an emphasis on being proactive and honest and expressing regret, but it warns against statements that 'admit liability or blame'," Lloyd said. "Despite IATA's guiding advice, Malaysian Airlines lost control of the story last [month], when it was exposed for searching in the wrong place. That wasn't its only misstep. Airlines are meant to keep secret the names of passengers and crew until next of kin have been notified. But somehow a passenger manifest was on Twitter a few hours after the plane went missing."
The IATA disaster manual advises airlines to build a special web presence, or 'dark site', on which to place media statements during a crisis. Malaysia Airlines had a dark site, but this has now been taken down.
SR invited Malaysia Airlines to comment on its use of a dark site and asked if: the airline was reviewing its risk minimisation plans, taking into consideration the disappearance of MH370; it used the IATA PR crisis guidebook to help manage this incident; and its bookings had decreased or its cancellations increased since the flight's disappearance.
Malaysia Airlines spokeswoman Adlina Azharuddin said: "Malaysia Airlines' responsibility lies with the families and loved ones of the passengers and crew of flight MH370 who have been our central concern since the flight disappeared on 8 March. As an airline, the safety and security of our passengers and staff is always our number one priority. We have a long-standing and globally recognised safety record that is one of the most respected in the industry. We adhere to all national and international industry regulations. We continually assess our procedures, which are also independently reviewed by approved auditing organisations under the International Operational Safety Audit set by IATA. This audit requires airlines to comply with industry best practices above the standards required by the International Civil Aviation Organization."
The consultant points out that the inherent weaknesses of systems and institutions in Malaysian society have attracted noticeably more media comment of late. "Such a 'widespread crumbling' is not seen when rugged systems and institutions experience a major incident," he added. An example of this can be seen in a recommendation by the research arm of Maybank Investment Bank that Malaysian Airline System should be privatised.
When asked to comment on this issue, Azharuddin responded: "Our most senior executives are currently fully focussed on supporting the families of the passengers and crew of MH370 and providing any and all assistance to the search and investigation process. We would hope that respect for those families and sensitivity towards what they are going through is front and centre for everyone involved. Consequently, the airline will decline to comment on matters pertaining its financial standings."
Interestingly, Malaysia Airlines has recently produced several videos featuring a fleet manager, chief stewardess and engineering and maintenance manager. It appears to be a move to deflect attention from past problems and create a feeling of future stability. In one of the videos, Captain Edward Lewis refers to Malaysia Airlines as his extended family. "Like a family, the strong ones make it through tough times by staying united. In Malaysia Airlines, the team maintains professionalism by staying focused and disciplined to carry out their tasks and duties, no matter the circumstance," he tells viewers.
Insurance issues
In respect of insurance matters, the previously quoted head of insurance at an Asian airline describes the situation so: "Aviation insurers of Malaysian Airlines agreed to pay for the insured value of the aircraft ($110m) on the condition of a 50/50 clause (50% by hull all risks insurers and another 50% by hull war risks insurers). Legal liability arising will be substantially higher at $300-350m."
Allianz Global Corporate & Specialty (AGCS) is the lead insurer for Malaysia Airlines for aviation hull and liability coverage. Soon after the disappearance of MH370, AGCS released a statement, saying: "As is normal practice with complex risks such as airline aviation insurance, this hull and liability insurance policy is placed locally in the Malaysian insurance market but is then reinsured to an established aviation insurance centre, such as the London insurance market, where aviation insurance capacity is more widely available. In this case, only a small percentage of the risk is retained with the local lead insurer, with the remaining proportion of the risk fully reinsured to a number of (re)insurers."
In response to questions put to it by SR about what prompted it to pay out on the claim so swiftly and before recovery, and whether any future insurance implications might arise as a result of this event, AGCS stated: "When an aircraft goes missing, after a defined period, it is standard practice in aviation insurance to pay certain funds into an escrow account, but it would not be appropriate to comment further on any specifics relating to this case, which are confidential…, except to say that we continue to work closely with coreinsurers and all involved parties to support our client, Malaysia Airlines, as fully and quickly as possible."
The disappearance of flight MH370 can be taken as a cautionary tale for risk and insurance professionals. It highlights the need for major corporates to have crisis management plans in place that are sufficiently comprehensive to deal with even the most unlikely events. Appropriately prepared organisations are the only ones that can hope to survive such challenging events with their reputations and balance sheets intact.
Sean Mooney