Risk management should be embedded in the decision-making process says key professional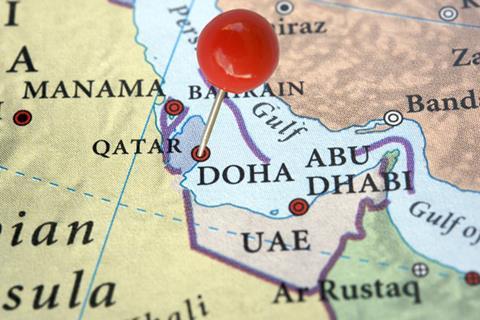 A more embedded risk management culture is needed for business across the Middle East, according to one of the region's leading risk professionals.
Speaking at a panel discussion hosted by StrategicRISK in Dubai, Mostafa Ramzy, senior enterprise risk management expert at Abu Dhabi-based Emirates Nuclear Energy Corporation said: "Risk management should be embedded in the decision-making process so that no decisions can be taken without proper risk management being in place."
Ramzy, who won the award for Building Risk Management Capability at the Institute of Risk Management's 2015 Global Risk Awards, added: "A change of mindset is also required to understand that risk management is not a mere tick box."
Other panellists indicated that change is starting to happen and it is being driven from the top – at government level – in several Gulf Cooperation Council (GCC) countries.
Scott Saunders, risk & compliance manager at Qatar Foundation, said: "The Qatari national vision includes risk management and it has been fantastic to be able to have this document and be able to reference it."
The effectiveness of this commitment is being noticed. "I started work in Qatar eight years ago and the risk management system that is in place now, compared to how it was then, has shown tremendous exponential growth," said Saunders. "Qatar Foundation put in place a maturity model several years ago that was designed to measure how an organisation could get from where it was at a certain point, to where it wanted to be in four or five years' time. That maturity model has been used as a measure of progress."
The situation is similar in the United Arab Emirates. Amair Saleem, director, safety, risk, regulation and planning department at Dubai's Roads and Transport Authority said: "The government has strong views about risk management and local authorities have for some time been engaged in a programme of excellence framework. This framework incorporates elements of risk management, business interruption, business continuity and crisis management."
For Saleem, risk management is also driven by necessity. "Our stated aim is to provide safe travel. When operating a system that trasnports almost 500,000 passenger journeys every day, it is impossible to reach an adequate safety level without being systematic and structured and by being engaged in some form of risk management."
Andrew King, head of claims for MENA at Aon, said that government endorsement is crucial. "It helps that the rulers are mandating risk management – that is a very powerful tool."
Foreign businesses were also driving change, King said, by "insisting that companies they deal with have a properly developed risk management framework".
"Financiers are bringing their expertise to the table to make sure that all the risk management framework and the insurance placements are in place," King said.
"Since the recession they have been insistent that this risk management understanding is put in place."