While a video has inflamed anti-US feeling, the region's appetite for doing business with Western companies has not yet been reduced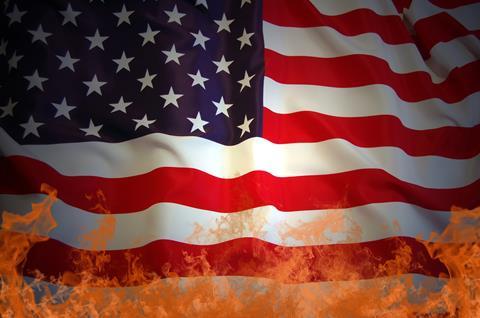 Thirteen minutes and three seconds was all it took to reignite the fireball that is Middle East politics. At a time when tensions between the USA and parts of the Arab world are strained at best, the 1 July uploading to YouTube of an anti-Islamic clip called 'The Real Life of Muhammad', produced in the USA by documentary filmmaker Nakoula Basseley Nakoula, did nothing to quell dissension.
On 9 September, an excerpt was broadcast on Egyptian Islamic television station Al-Nas TV. By 11 September, a date already synonymous with terrorism, violent protest against the film had broken out in Libya and Egypt, culminating in a terrorist attack on the US diplomatic mission in Benghazi, Libya, which killed four people, including US Ambassador Christopher Stevens.
US and Libyan officials were quick to deny the protests and terrorist attack are related, but has this latest tension compromised Western business dealings in the Arab world beyond repair or is it merely a matter of Western companies ducking for cover and waiting for the rhetoric and fury to pass?
Understanding the context
Market experts say that risk in the Middle East is not a new concept, nor is it one that has slowed growth in the region in the past decade. What is vital though is understanding the risk incontext, and remodelling business plans to deal with an ever-shifting Western vs Islamic debate.
Geneva-based ME Links chief executive Naava Mashiah says that although some businesses might look at Libya now with trepidation, it is important to note that the pendulum was already swinging towards anti-Americanism irrespective of the recent embassy attacks.
Mashiah, whose consultancy firm helps Western businesses assess risks in the region, advises risk managers to tread carefully - but, more importantly, respectfully - when dealing with Middle Eastern businesses and government bodies.
Most of the countries in the region would really like to see more American companies. I know the Iraqis would like more American companies in their market to compete with other third-country companies'

Tom Sams, International Trade Administration
He says: "If the Western company is aware and does not come in with flags, it is fine. You have to be very sensitive. Western companies also have to recognise that upswing of anti-Westernism.
This does not mean that [the Middle East] does not recognise the quality of the product and the technology because it does. You just have to work within that range and balance."
Leaving aside the intensification of anti-Western feeling, there is a lack of anti-Americanism, according to the US government. International Trade Administration (a Federal division of the US Chamber of Commerce) deputy director, Office of the Middle East and North Africa, Tom Sams says the recent conflict has not noticeably increased or decreased appetite for business in the region.
Strong appetite for US products
He says: "I wouldn't say there is more interest, but I certainly wouldn't say less either. The US companies currently in the region are there to stay. They also recognise the tremendous commercial opportunities the Middle East and North Africa offer. For example, in Egypt, we have not seen any American companies leave."
Appetite is particularly strong for US products and services, says Sams, adding that American companies wishing to work in the region should focus on the benefits of opening trade paths, rather than the obvious dangers and threats.
He says: "The benefits are simply the opportunities. For example, Iraq and Libya are wealthy countries that need a lot of infrastructure and support in a number of sectors. Most of the countries in the region would really like to see more American companies. I know the Iraqis would like more American companies in their market to compete with other third-country companies."
But balancing obvious risks against hidden risk can be problematic for businesses looking to operate in the Middle East. Corruption, authoritarian regimes, state-owned or controlled entities and facilities are some of the most discernible risks and ones that risk managers are acutely attuned to dealing with.
The Western approach to business, particularly a top-down approach to management, is one hidden risk in Middle Eastern dealings that is rarely openly discussed. What is perceived to be a lack of visibility and accountability in local business and government is overcome by developing better relations with both sides, and local partners are key to making this a success, says Mashiah.
Reading the undercurrents
He says: "It is very useful to have someone well connected there. They know the nuances before things change and they know what is going to happen before it does. They know the different undercurrents in domestic politics, which you cannot disconnect."
Moving from civil unrest to political stability is a lengthy process that will always retain an element of risk, says Egypt-based US Chamber of Commerce chief executive Hisham Fahmy. But equally, he believes good things take time.
He says: "Our message has changed over the past 18 months. There was a time where everything was chaotic with real risk of things being unsettled. At that time, we were saying 'have a look at Egypt and the potential and do your due diligence'. It has been changing over the past few months. Egypt is getting more stable, but the final call is not in yet. We think that the foundations of Egypt are solid, and it will just take time for things to settle down."
Less than 14 minutes may have been all it took to rattle the region, but patience, cultural sensitivity and long-term vision is the key to success in the Middle East. And as a last resort, not embracing the risk too personally, says Mashiah.
He says: "I do not believe in being there [on the ground]. It is not a must. With a local network and local partners, they can represent you as well if you have built a trust and built a long-term relationship. It is an investment. You can build up a network over, say, 10 years, of people who you trust and who trust you."
Five industries on the up
1.Consumer products, particularly the
food industry
2. Infrastructure
ahead of the Qatar World Cup 2022
3. Renewable and alternative energy
4. Healthcare infrastructure, including hospitals and medical equipment
5. Information, communications
and technology
Market insider tips
Have vision: View the region as a long-term business prospect. According to Mashiah, businesses that sided with the Qataris (who supported the rebel forces) during the height of the Libyan crisis are reaping the rewards of being on the ground as the restructure begins.
Be informed: Read, ask questions and read more, say insiders. Use websites such as Zaywa.com, which track real-time trends, news and stock prices within the Middle East, and use that information to stay ahead of competitors.
Be sensitive: Having cultural sensitivity is a strength, not a weakness. It is possible to know and understand boundaries while still protecting your rights. Invest in learning cultural nuances, and avoid making costly or embarrassing mistakes.
Think quickly: Civil unrest usually spells an end to dictatorships and, by extension, monopolies. Businesses will succeed with flexible plans that are easy to mobilise quickly and provide immediate assistance to countries rebuilding themselves.
Recognise limits: Every business and every individual within that business has a limit. Know your own limits and don't push too hard early on. Use patience and understanding to buy time while exploring business opportunities.