New claims heads at AGCS and Liberty Specialty Markets among a slew of people moves at several European commercial insurers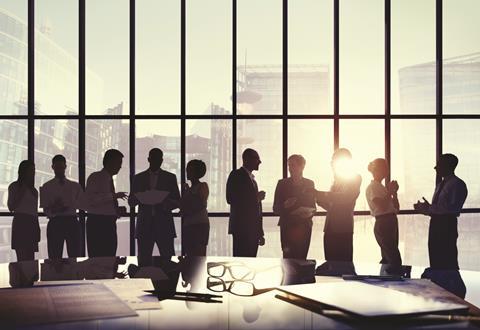 Two new regional claims heads announced at large European commercial insurers, a new chairman at FM Global, and a slew of other senior appointments at other major European insurance firms.
AGCS
Allianz Global Corporate & Specialty (AGCS) said it had appointed Lars Vissing as head of claims for its regional unit London, starting in February 2018.
Vissing adds to his present role as AGCS' Nordic region claims head, replacing Martin Henson in London, who is retiring.
Based in London and Copenhagen, he will lead AGCS' claims teams in the UK, Ireland, Dubai, Russia, Nordic region, Australia and New Zealand.
Liberty Specialty Markets
Renske Franken-le-Clercq was announced as the new head of European claims for commercial and specialty business written in Liberty Specialty Markets' (LSM) European branches outside London.
Prior to her new role, Franken-le-Clercq was claims manager for LSM in The Hague for six years, where she will continue to be based.
FM Global
Mutual insurer FM Global elected its president and CEO Tom Lawson as the new chairman of its board.
He replaces Shivan Subramaniam as chairman, who he had already followed as CEO after Subramaniam's retirement from that role in 2014.
Lawson was described as a recognised expert in industrial manufacturing risk, and has served in a variety of managerial positions, several operations and engineering sector roles.
Chubb
Chubb today announced two appointments to its accident and health (A&H) senior leadership team in Continental Europe and the UK and Ireland.
Veronique Brionne has been appointed to the new role of A&H senior vice president for Continental Europe, effective immediately.
Moving to Paris, Brionne continues her role as Chubb country president for Spain and Portugal until her successor is named.
Meanwhile Andrew Nisbet becomes the insurer's senior vice president of A&H for UK and Ireland, effective from 15 January.
His responsibilities also include the insurer's business in its Eurasia and Africa regions.
XL Catlin
XL Catlin has appointed Simon Price as head of mergers and acquisitions (M&A) insurance for the London-based specialty insurer's Europe, Middle East and Africa (EMEA) business.
Price joined XL Catlin from Marsh's private equity and M&A practice, where he led the insurance broker's UK transaction risk team and was business development leader and legal advisor to its EMEA team.
Based in London, will be responsible for all of XL Catlin's EMEA business, including all international business placed through the London market.
Willis Towers Watson
Insurance broker Willis Towers Watson announced Patrick Murphy would take up a newly appointed role as global head of cargo and specie within its marine, corporate risk and broking division, based in London.
Murphy will be responsible for client management, technical, placement and risk management specialists to support Willis Towers Watson marine clients in risk mitigation.
He was previously global marine head at rival London market broker Integro, where he built up a cargo practice for the firm.