The UK Gender Pay Reporting Regulations will force insurers to publish pay information by gender, making public any disparities in pay and confirming a lack of women in senior roles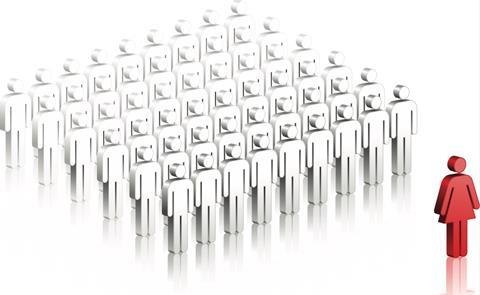 The UK Gender Pay Reporting Regulations are likely to reveal stark differences in pay between men and women working in the insurance industry and, with tangible numbers, confirm a lack of women in senior roles, warned Heidi Watson, partner at international law firm, Clyde & Co.
The law will come into effect in October 2016 and will require all UK companies with more than 250 employees to carry out an equal pay review and publish their gender pay information from April 2018.
The amount of bonus awarded to men and women will also need to be published, making public gender pay gaps related to additional rewards.
This will raise significant concerns among insurers and financial institutions, both of whom rely heavily on bonuses, says Watson.
Speaking exclusively to StrategicRISK, Watson says: "Companies will have to show their salary quartile, so the numbers of men and women and the gap within each quartile.
"This will draw out the issue of a lack of senior women in the insurance sector.
"Typically in the insurance sector, there would be more discretion at play within those senior positions than in more junior roles, where the salary grading is probably much more structured."
For now, companies with large gender pay gaps will not face penalties. The government is instead hoping that naming and shaming the worst performing companies will force them to take action, or at least stimulate competition among businesses who are trying to retain and attract talent.
But that could change. "I suspect if [the government] does not see [improvements] it may look to issuing fines or penalties," says Watson.
How big is the gender pay gap in Europe?
The gender pay gap within the insurance industry is not just a UK problem. Countries across the rest of Europe are also struggling to achieve gender pay equality, as Eurostat's latest figures demonstrate.
Insurance and financial institutions in Central and Eastern Europe are worst hit by gender pay disparities, with four out of the five worst performing countries located in that region (see box below this article).
The difference in pay between men and women in the sector is huge at just under 50% in Latvia, Estonia, Czech Republic and Lithuania, at 42.3%, 42.2%, 40.6% and 39.9% respectively.
Worse still, in almost all EU member states, the gender pay gap within insurance and financial services is significantly higher than within the business economy.
Latvia displays the greatest difference in this respect. The gender pay gap in insurance and financial services in this country is 26.6 percentage points higher than its business economy. Portugal, on the other hand, displays the lowest difference in pay between men and women, with 0.1 percentage points between the two sectors.
The EU has no plans to implement gender pay reporting regulations, but Clyde & Co believes such laws are only a matter of time, particularly if these figures are anything to go by.
How to get ahead
Clyde & Co is urging companies to begin taking a snapshot of their pay data now as a way to identify any potential problems during the reporting process. This will buy businesses ample time to address any issues.
Businesses are likely to come up against two main problems.
First is the unlawful disparity in pay between men and women, which carries the risk of an equal pay claim. "We're advising companies to take a snapshot now because in doing so, they will have about 12 months to rectify any issues," Watson explains.
"For example, it may be that a company has a restructure planned over the next 12 months. This would be a good opportunity for them to review salary bandings or think about where roles sit within the organisation.
"There are ways to minimise the risk of claims being raised."
But fixing other problems, the lack of women in senior positions in insurance and financial institutions, for example, will be a lot more difficult.
"Every company will have a gender pay gap because of the systemic lack of women in senior positions and the fact that part-time workers are more likely to be women," Watson says.
"So companies would not just want to present their figures. They will want to detail all the fantastic programmes that they have in place to encourage women to take or progress into senior positions, and to showcase opportunities for part-time workers."
In essence, businesses should detail what is causing any gaps and how they intend to resolve them.
Creating diversity programmes is just one step. Ensuring that they are effective is another. And gender pay reporting requirements are sure to put pressure on companies to deliver the right results.
"Businesses will need buy-in from senior managers to ensure such programmes are effective," says Watson. "It will be interesting to see whether these programmes have helped to reduce the gap in the next three to five years."
How will the insurance industry fare?
With the April 2017 deadline less than a year away, most insurers are taking steps to ensure they are compliant by the deadline.
XL Catlin has a clear action plan, particularly where workforce diversity is concerned. The insurer's chief HR officer, Eileen Whelley, says: "We are currently undergoing a sizeable piece of work to assess and engage our employees, not just in terms of gender diversity, but in terms of diversity and inclusion more broadly across our 7,000-strong workforce."
She adds: "We are in the process of surveying our employees to get their views on how we can improve workforce diversity and create an even more inclusive culture.
"We expect that a number of initiatives and actions will come out of this survey and we will be doing more in the areas of recruitment, engagement and development in the coming months."
AXA has made a bold statement about its gender pay gap. John Burgess, head of talent and leadership development at AXA UK, said the insurer will carry out an assessment on gender pay gap to identify areas of improvement.
It has a number of diversity initiatives in place and will look to make improvements if required.
On the heels of XL Catlin and AXA, others are likely to follow suit, if they have not done so already. If anything, the UK Gender Pay Reporting Regulations, or put another way, naming and shaming, will sure give insurers and financial institutions a much needed push to effect change more quickly.
The unadjusted gender pay gap by economic activity (%) in 2014
| | | | |
| --- | --- | --- | --- |
| | Business economy | Insurance and financial services | Percentage point difference |
| Austria | 24.3 | Not available | |
| Latvia | 15.7 | 42.3 | 26.6 |
| Estonia | 27.4 | 42.2 | 14.8 |
| Czech Republic | 15.7 | 40.6 | 24.9 |
| Lithuania | 16.8 | 39.9 | 23.1 |
| Iceland | 19.5 | 37.5 | 18.0 |
| Hungary | 14.1 | 36.8 | 22.7 |
| Poland | 17.7 | 36.7 | 19.0 |
| Slovakia | 21.8 | 36.0 | 14.2 |
| Finland | 17.1 | 32.8 | 25.7 |
| Norway | 17.6 | 29.6 | 12.0 |
| Germany | 25.0 | 29.5 | 4.5 |
| Sweden | 10.5 | 28.7 | 18.2 |
| Luxembourg | 13.2 | 28.3 | 15.1 |
| Netherlands | 21.6 | 28.3 | 6.7 |
| Malta | 12.9 | 28.1 | 15.2 |
| Romania | 8.7 | 27.7 | 19.0 |
| France | 13.5 | 27.4 | 13.9 |
| Italy | 13.2 | 25.9 | 12.7 |
| Bulgaria | 13.5 | 25.4 | 11.9 |
| Cyprus | 24.8 | 25.2 | 0.4 |
| Spain | 23.8 | 24.5 | 15.8 |
| Portugal | 22.0 | 22.1 | 0.1 |
| Belgium | 14.9 | 21.5 | 6.6 |
| Slovenia | 6.7 | 21.4 | 14.7 |
| Denmark | 16.5 | 20.6 | 4.1 |
| Croatia | 11.2 | 15.8 | 4.6 |
Source: Eurostat