How to combat extreme weather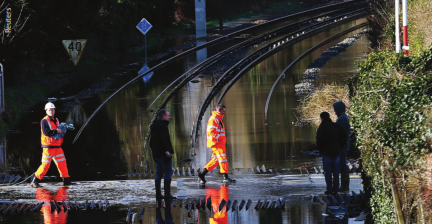 Last December and January were the two wettest months for nearly 250 years. PwC estimates that insured losses will total over €600 million.
Businesses are increasingly concerned that extreme weather is becoming a regular risk. StrategicRISK looks at the evidence, from the February Met Office Report to the 2014 World Economic Global Forum Risk Report.
Ultimately, it makes business sense to plan for a rainy day. As Nicholas Batten, FM Global Vice President Manager of Global Services says "Organisations today should start with their worst-case scenario and work backwards".
Click here to access the news analysis