New voice biometrics technology will help protect against fraud in contact centres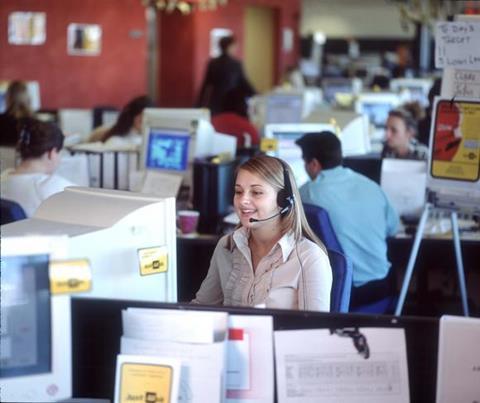 Social networks and engineering are making it easier for criminals to deceive customer service agents, according to NICE Systems, which announced the launch of its new Contact Centre Fraud Prevention solution earlier today.
Fraud in contact centres is on the rise and presents a real risk to businesses' customer retention. According to statistics from Datamonitor, 20% of customers who fall victim to fraud will leave the institution at which it occurred.
"Preventing fraud losses and protecting clients' personal information are essential goals for enterprises and contact centres," said DMG Consulting LLC president Donna Fluss. "Social media represent a goldmine for fraudsters. Almost every person has a digital footprint, which can be mined for nefarious purposes. Every public and private organisation needs to equip their agents and other employees with tools and best practices to prevent losses."
NICE's Contact Centre Fraud Prevention solution allows businesses to identify fraudulent callers by cross-referencing their voice print against a watch list of known fraudsters. NICE Interaction Analytics can also be used to identify fraud patterns and social engineering attempts based on speech analytics, emotion detection, talk patterns, and interactions.
The solution is also able to provide real time guidance to contact centre staff on how best to handle high-risk interactions, and provides an end-to-end fraud management solution that prioritizes high risk interactions for investigation before transactions are authorised.
"The contact center is a prime target for fraudsters and enterprises must be prepared to ensure that this area of their business is as well protected as online transactions. By leveraging our contact center best practices with our fraud prevention practice, we were able to create an end-to-end solution that offers proactive fraud detection, real-time guidance, and integrated fraud case management," said NICE Enterprise Group president Yochai Rozenblat . "We believe that our advanced fraud prevention technology will help businesses boost their reputations, protect their customer base, and significantly reduce fraud losses."