Insurance buyers wishing to go down the parametric route face some challenges and may need to acquire new skills, according to an Airmic report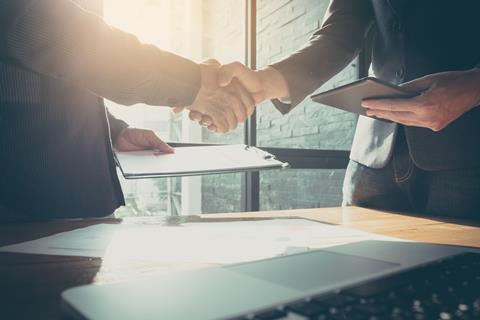 Parametrics could be set for the mainstream as risk managers and insurance buyers look to address the limitations of traditional insurance.
A more specialised form of insurance and reinsurance used mainly in catastrophe bonds, parametric solutions can provide certainty of coverage and a quick claims resolution, according to an Airmic report.
The report, published in collaboration with insurer Swiss Re Corporate Solutions and broker Marsh, found parametrics can protect risks that traditional insurance tends to neglect, such as disruption caused by events such as ash clouds and pandemics.
Risk managers have started to use parametrics in the travel, retail and agricultural sectors, Airmic noted, and the report envisages broader application. A next step could be to develop parametric products to protect intangible assets, and against threats like cyber risks.
Insurance buyers wishing to go down the parametric route face some challenges and may need to acquire new skills, the report stated. The data demands of parametrics are different and, because the cover tends to be wider, it can also be more expensive.
Buyers should have a good understanding of their organisation's business model and risk landscape and may need to gather support from senior colleagues internally before embarking on the unconventional covers. Getting the chief finance officer on side at an early stage is recommended.
Airmic's research and development manager Georgina Wainwright, said: "This is an area of insurance that has the potential to grow rapidly, both in terms of the extent of its application and the number of companies that use it.
"It can provide more options and ultimately ensure that insurance becomes a truly strategic purchase," she added.
Christian Wertli, head of innovative risk solutions as Swiss Re Corporate Solutions, said: "Concerns about large, complex risks directly related to business operations are on the rise – it's about protecting revenues.
"Parametric solutions can be used as a business tool to provide certainty and speedy access to liquidity when most needed. Risk managers are enablers and we can work together to develop highly bespoke protection," he added.
Steve Harry, risk finance consultant at Marsh's Financial Solutions Group, said: "Parametric insurance solutions can help firms reduce uncertainties around cover and cashflow arising from traditional policies and form part of their financial protection.
"For risk managers, taking the time to understand their firm's ability to withstand future 'shocks' and gaining the support of the board are crucial first steps to incorporating parametric insurance solutions into their overall risk management strategy," Harry added.