When trouble hits overseas, you need best-in-class incident response – and this requires a new, evolved type of insurance
ARE YOUR INSURANCE PLANNING AND RISK POLICIES FIT FOR PURPOSE?
Risk management expert Patrick Smith presents the top questions risk managers need to ask themselves
How well has the business and its travel plans been articulated by the broker and policyholder to the insurer?

Have the claims and crisis response solutions accessible from the insurer been properly reviewed?

How have the insurance, crisis and incident reporting processes been communicated to travellers; do they know what to do, what's covered and what's not?

Is the insurance seen as a financial instrument or as access to a highly skilled response team?

How does the insurance response fit within the crisis management and communication plan, in the event of a major incident; the organisation's reputation is key.
When disaster strikes during an international business assignment, the implications for organisations can be huge. If a company responds badly to a crisis – providing inadequate evacuation and repatriation support, for instance – it could inadvertently damage reputation and brand equity And, the risks could extend from people risks to wider corporate threats – business interruption, share price shock and loss in market share, for example.
Managing such incidents well relies on good forward planning, thorough post-incident support strategies and a smooth claims process.
"More can be done to prevent incidents, combining specialist knowledge with bespoke business and risk understanding, which is why internal risk teams should be best placed to own this area," says Danny Wong, former director of corporate risk at InterContinental Hotel Group and founder of risk consultancy GOAT Risk Solutions.
Support at every step
But in many instances, support from insurers can be invaluable – if the right policies are in place. Against a backdrop of new and complex business travel risks, insurers are evolving their solutions to ensure that support can be offered during all stages of an incident – and not just after. This includes support at the prevention phase; during an incident, in the response phase; and after in the claims management stage.
How well a policy responds in a crisis will depend on the specific insurer and the type of cover that has been bought, as well as how well prepared an organisation is.
"Policies are generally fit for purpose, but their adequacy at the point of need often reflects the skill of the purchase," says Patrick Smith, global business resilience leader for Deliveroo and director of Acumen Advisory.
Insurers have their part to play.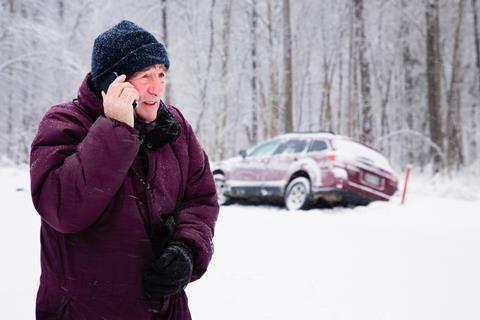 Time to evolve
James Morton, regional security director, EMEA at AIG Travel, says: "The threat landscape is constantly changing, and new problems mean the insurance world has to play catch up. For instance, after the 'Arab Spring', and a series of anti-government protests and uprisings, some businesses were found wanting, in terms of their insurance policies. Insurers struggled to cope with the complexity of the situation.
"Insurance products can't stay as they are – they need to evolve to respond to the threat landscape and client demands. Cover needs to be interlinked, broad and cannot just be responsive. Clients expect support and predictive analysis."
Insurance products can't stay as they are – they need to evolve to respond to the threat landscape and client demands. Cover needs to be interlinked, broad and cannot just be responsive. Clients expect support and predictive analysis
He adds: "Not all policies are fit for purpose with regards to reputation management. Insurers are developing plenty of data on poorly managed crises that businesses never recover from.
"Managing these requires a closer relationship with customers on a broader set of threat concerns, better understanding of the business, and managing reputation throughout a crisis. Innovative products must support indemnity beyond the event itself."
HOW WELL WOULD YOUR POLICY RESPOND?
Disappearance

A company employee disappears while on a sponsored run around a Mediterranean island. A detailed search by local police cannot locate the individual and no sign of criminality is found. After local media coverage, the client receives a demand for money for the safe release of the individual.

AIG's response:
• Consultant deploys to location and liaises with local law enforcement
• After investigating, establishes the demand for money is a hoax
• Carries out a further search of the area using different techniques and establishes the circumstances around the employee's accidental death

Workplace violence

A UK company announcing redundancies have threats made against the HR Manager. The HR manager also fears she was followed home one evening and receives a number of intimidating silent telephone calls.

Intimidation continues with deliberate damage to the HR manager's car and a threatening letter being received at her residence. The crisis operations room gives over the phone advice on personal safety at home and in the office, and how to implement practical security measures. They also liaise with local police to make them aware of the situation.

AIG's response:
• Consultant deploys to location, installs basic covert CCTV and conducts surveillance around the office and residence
• Evidence gathered identifies individual involved, enabling the police to act
A cautionary tale
One overseas company experienced the benefits of this 'closer relationship' with its insurer when a series of civil disorder incidents affected its stores.
The attacks caused serious threats to the safety and wellbeing of the company's staff members and customers, as well as major physical damage and loss in assets.
Naturally, the company wanted to plan and mitigate against similar events in the future. It was keen to understand the precise cause of these attacks and identify the triggers and warning signs of future catastrophic crises. It wanted to devise a plan that considered strategically important locations, distribution centres and personnel.
Much of this fell on the company's insurer – AIG – who were called upon for assistance. Through close collaboration, AIG identified the individual retail locations that were affected, investigated and established the reasons they were targeted, and consulted on how the company could be more aware, informed and resilient.
It then examined the business's store locations to determine which were strategically important and which were most vulnerable to such attacks.
Doing the research
The insurer was able provide this level of advice because it conducted a deep-dive analysis of past civil disorders to understand the triggers, looking at everything from local trends and natural catastrophes to elections and even police events.
Using this data analysis, AIG designed an intelligence component that would continually monitor the risk environment, identify when an attack was likely, and warn the client in a timely manner, allowing them to respond.
With this level of detail, the insurer created a benchmark for the company's internal security staff and staff training crisis response programmes for store location managers and the workforce.
Finally, a comprehensive review of financial risk mitigation insurance products was undertaken to make sure the insurance products were completely appropriate.
Morton concludes: "This is a classic example of the evolution of insurance policies today. Now insurance products sit alongside security consultancy to produce unique solutions for clients with diverse problems."