No matter how sophisticated, security technology only keeps people safe if they use it. How do you ensure staff engage with the tech you develop?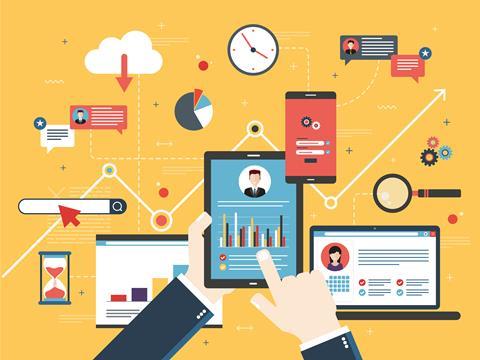 TRAVEL BRIEFING CHECKLIST
All staff travelling abroad must be thoroughly briefed to ensure their security and safety. Patrick Smith, global resilience leader for Deliveroo and director at risk consultancy, Acumen Advisory, offers his five-point checklist.
Find out who books business travel
Do they understand the cover?
Do they know limitations (e.g. excluded territories)?
Do they have up-to-date traveller and family contact details?
How do you provide key information to the smart phone?
Does your travel company have an app?
Does your insurer have an app?
Do calendar entries include emergency numbers?
Does the "travel pack" have all relevant information?
Basic cover detail
Emergency numbers
Next of kin details
Proof of insurance
Basic advice on security and emergency situations
Basic information on the destination
Threats/risks
Relevant crime
Local customs, legal and behavioural requirements
Key contact details in an emergency
Create a cover matrix to determine what coverage applies:
Business travel
Personal accident
Employee benefit-related insurances
Crisis/kidnap and ransom
Simulate events to determine the following:
What if there is no access to a phone and/or network?
What help and support is needed by the traveller?
How will the organisation will be informed of an issue?
What does the traveller's family need to know and how will this be done?
How can emergency funds be secured?
Briefing employees who are travelling for work is critical for businesses to meet their obligations to keep people safe. But duty of care extends far beyond just employees – it includes all stakeholders – partners, directors, contractors – and more: family, students, aid workers, for example. This is one of several steps outlined in Airmic's travel risk management guide.
Julia Graham, deputy chief executive and technical director at Airmic explains: "Oversight is also often with health and safety or security which may or may not be part of risk or HR. And it is essential to work with everyone with a stake in duty of care."
She adds: "You have to brief people before they even contemplate travel. Employees, stakeholders, partners, contractors and family members need to know you have a business travel policy, not just insurance. It's a duty of care you owe people.
"Everyone must familiarise themselves with the policy before a trip, and when people do travel, they should consult those guidelines and contact HR and risk managers or whoever may be nominated by the organisation as 'policy owners'.
"They should also keep reviewing the policy. It's no good someone saying, 'I looked at it last year'. People need to check every time they are considering travel, in case the policy has changed. The world is volatile, and the degree of risk can change quickly."
She advises risk managers to use the BSI standard, PAS 3001 Travelling for work—Responsibilities of an organization for health, safety and security—Code of practice as a starting point; and that organisations with people travelling to high-risk countries should work with external consultants to deliver briefings and sometimes bespoke security.
Crisis management and response procedures during and following an incident on an international assignment is also a key consideration and should be built into all centralised business travel policies. She adds: "Some countries may seem lower risk, but parts of a country can be higher risk – you cannot assess risk purely at a country level. Also, risk can be influenced by what you plan to do in-country and who for."
And business travel apps, she says, can be very beneficial. "Travel apps with geolocation capabilities can give a clear indication of an employee's location, which can be incredibly useful if there is a problem.
"Take the attacks in Paris, as an example. If organisations use travel geolocation apps, they would be able to see who's in the country, where they are and use this information to help check that they're accounted for.
"Geolocation should be part of business continuity plans and organisations should be encouraged to use them. Cases like the recent attacks in New Zealand show that staff can go to the most innocuous places, but companies will still need to know where they are and that they're safe."
Tailor it
Travel apps could also be used as a pre-travel briefing tool. Travel safety information can too generic and perceived to be irrelevant to employees, says Danny Wong, former director of corporate risk at InterContinental Hotel Groups and founder of GOAT Risk Solutions.
But if businesses build in processes to flag when a staff member is travelling to a high-risk area, useful information and training could potentially be delivered to them via the app:
"The trouble with travel risk knowledge is that it is quickly out of date, and not bespoke to local towns, or specific conditions of individual travellers or business. Generic knowledge is available on the internet so employee perceived value is low.
"Nevertheless, businesses can put in place centralised travel purchasing policies that have automatic triggers for high-risk travel plans."
If companies use travel geolocation apps, they would be able to see who's in the country, where they are and check that they're accounted for