6.4 magnitude quake causes panic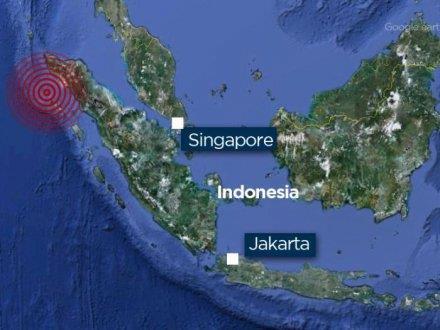 A 6.4 magnitude earthquake has struck off the Western coast of Sumatra in Indonesia.
Many fled their homes as the quake struck. One man collapsed and died while attempting to escape his home. No other casualties have been reported.
The earthquake happened around 7:30 am local time on the island of Simeulue off Sumatra's west coast, the US Geological Survey (USGS) has said.
No major damange has been reported, and the quake did not trigger a tsunami.
Indonesia's islands sit in an area that is particularly prone to earthquakes.