A robust risk management plan is essential in order to deal with the increased risk of product recalls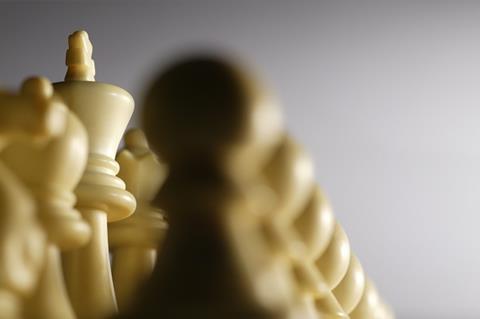 High-profile product recalls such as last year's Samsung Galaxy Note7 hit the headlines, but product recalls happen on a fairly regular basis. While there isn't a central information source that lists all recalled products, figures released by RAPEX, the European Commission's rapid alert system for product notifications, showed a significant increase in recall of cosmetic and personal care products: 124 in 2016 compared to 76 in 2015.
Product recalls are not only becoming more frequent, but more severe as well, says Stewart Eaton, AGCS head of product recall.
Speaking to StrategicRISK ahead of today's session on product recall, Eaton says: "As regulatory requirements become more stringent and pressure to reduce costs more demanding, the likelihood of product recalls will only increase – with the potential for not just financial loss, but significant damage to a company's brand and reputation."
He notes that companies are under pressure from all sides, with growing regulatory concern and involvement in the recall space, and the difficulties companies face in having effective control of their entire supply chain.
Furthermore, consumers have increasing expectations of service, product design and functionality as well as ongoing reliability. This is resulting in an increasing number of unsatisfied customers due to smaller defects that may not have resulted in recalls in the past.
The challenging and highly competitive market environment also increases product recall risk. "Companies need to stay ahead and develop new and innovative products. This can result in reduced product-testing cycles and errors being made," Eaton explains.
He adds that many companies already have a sturdy risk management plan in place to ensure that the risk of having an incident which could potentially lead to a recall is as low as possible.
"Key pillars of such risk management usually include: having a robust quality assurance department in place, adhering to industry good standards of manufacturing, having a supplier approval programme in place with regular verification, review and audit, develop a recall plan with clear roles and responsibilities, conduct regular audit and mock recall exercises, and regular review of policies and procedures to ensure continuous improvement and regular staff education," he explains, adding that ultimately prevention is better than cure.
Recent product recalls including the Samsung recall and CRF Frozen Foods – involving millions of pounds in weight of frozen fruits and vegetates linked to the listeria bacteria – have proven that a company's own risk management is key.
"Whether it's mobile phones, food and drink products or another product, the key lesson from these incidents is that to effectively manage a product recall incident is to have a well-prepared and tested recall plan, a well-trained team that know their roles in a crisis and clear and consistent communications with all stakeholders including customers, regulators and media (traditional or social)," Eaton says.
"While many companies have a plan to deal with a product recall, those plans are often incomplete and untested. While they often identify the people that will be involved in a recall situation, they generally don't assign tasks beyond what people do in their normal functional tasks."