Key players from insurance and risk management industry to gather in Brighton this June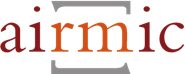 UK risk management association Airmic today opened registration for its 2013 conference in Brighton.
Risk managers from across the country will congregate in the Brighton Centre from 10-12 June to hear keynote presentations from Alistair Campbell and Justin Webb and attend 26 academy workshops.
The event will mark the association's 50th anniversary, and Airmic chairman John Hurrell said he expected the event to break records.
"We're hoping this year's conference will be the biggest and best ever. It will certainly have more content than ever before in terms of the number of workshops and pleniary sessions, and will be used to reveal a number of new and exciting publications, including Roads to Ruin," he said.
You can register for the event by clicking here.