Doubts raised about the maritime sector's readiness for unmanned vessels, in a study from Clyde & Co and the Institute of Marine Engineering, Science & Technology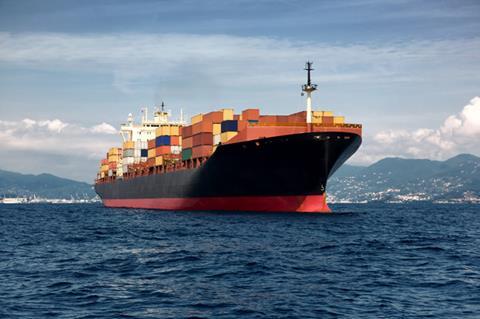 Fears over cyber liability and confusion about the regulatory environment are hindering the introduction of unmanned ships at sea, according to a report from law firm Clyde & Co and the Institute of Marine Engineering, Science & Technology.
Unmanned ships will be implemented in the next 10-15 years, half of survey respondents (48%) predicted.
But nearly two-thirds (63%) of those polled said they believed the industry is not at all prepared for the infrastructure requirements for unmanned ships.
Crews also lack the skills to operate and maintain unmanned vessels, half (51%) of respondents thought.
International shipping law states that vessels must be properly crewed, which means that unmanned ships are not presently permitted to enter international waters, Clyde & Co noted.
However, the International Maritime Organisation (IMO), the UN regulating body, announced in June of this year it would begin to consider updating the International Convention for the Safety of Life at Sea (SOLAS) to allow cargo ships with no captain or crew to travel between countries.
The Comité Maritime International (CMI) has also this year established a Working Group on 'Maritime law for unmanned craft' to consider how international conventions and regulations can be adapted to provide for the operation of unmanned vessels on the high seas.
Joe Walsh, Partner at Clyde & Co, said "The present state of SOLAS and collision avoidance regulations are being over taken by and holding back potentially industry-changing technology from being developed and implemented."
He continued: "Fortunately, the IMO, CMI and other industry interests appear to have recognised that there is a real appetite to test the water with unmanned ships at a commercial level.
"Industry will quickly need some legal clarity around cyber liability and collision regulations before any ground-breaking progress can be made," Walsh added.
Over two thirds (68%) of respondents said they feared unmanned ships present a higher cyber-security risk than that posed by traditional ships.
Determining where liability lies for an unmanned ship involved in a crash caused by a cyber-attack would trigger "difficult questions", currently unanswerable, according to two-thirds (64%) of the 220 marine sector executives polled for the study.
"Marine executives are right to be concerned about the potentially increased threat of cyber-attack as a result of the use of unmanned ships," said Walsh.
"It is worth noting that the maritime industry as a whole has been criticised for being a bit slow in reacting to existing cyber threats, including fully crewed vessels and that the biggest threat to any organisation's cyber-security posture is still, in fact, human error," Walsh noted.
"It is therefore entirely possible that a transition to unmanned ships might actually reduce an organisation's profile and exposure to cyber risks," he added.
The report suggested a lack of clarity around collisions involving unmanned ships, with 59% of survey respondents agreeing there is confusion surrounding the relevant regulations.
Four of every five (80%) survey respondents thought it was unclear how insurers would approach the new technology.
"The current concern for the marine industry is that few insurers are able to advise on how they are approaching insurance cover for unmanned ships," said Patrick Murphy, a partner at Clyde & Co.
"This is perhaps unsurprising given the lack of legal framework on which to assess and base liability," he said.
"Insurers are reacting to new cyber risks, so I would expect them to be able to underwrite risks relating to unmanned ships assuming the liability and regulatory framework can be sorted out," Murphy continued.
He suggested maritime leaders could accelerate insurance sector offerings for risks to transfer by approaching insurers with their questions.
"As soon as the insurance industry realises there is genuine interest and can see the legalities starting to take hold then it will soon start to consider writing that risk," Murphy said.
David Loosley, the Institute of Marine Engineering, Science & Technology's chief executive, concluded: "Technology is today advancing at an unprecedented rate and promises a host of new solutions for the maritime industry in terms of improved efficiency, safety and environmental performance.
"However, we should not be blinded by the benefits. We must also remain alert to the potential risks. This joint research report examines these vulnerabilities and how they might be addressed and is an important starting point for the industry to begin preparing for the future," he added.