Outgoing chair Clive Clarke tells StrategicRISK why he believes encouraging young people into the industry is his greatest achievement over the past year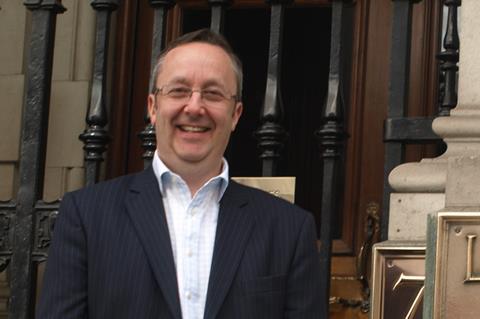 You year as chairman of Airmic is almost coming to an end. Has it been as you had expected beforehand?
It pretty much has been, although it's probably been a little busier than I thought it was going to be. Of course, the chairmanship of Airmic is on top of the day job as well. At the start of my chairmanship, John Hurrell [Airmic's chief executive] briefed me on the few core things they needed me to do, but they understand you have your day job, so you can do as little or as much as time permits you to do. It's been very beneficial for me that the Airmic office is so close by, so that I could just pop around the corner and have meetings in person. I think that improves communication, and makes it easier to get to know the team, because that has been one of the nice things for me this year, to get to know the secretariat a lot better. So it has been great, it really has.
What do you consider to be the highlights of your chairmanship?
I came to this year thinking that I wanted to encourage young people into the industry, although I didn't quite know how that was going to look like. But I couldn't be happier or prouder of how that's turned out. It's great that we've established that connection with the universities that are doing degrees in risk and insurance. Some of their students will be at this year's conference. That's certainly my most pleasing achievement and I think it will go on. There's a future to it that hopefully Paul [Goulding, the new Airmic chair] and other chairs coming up will be able to build on.
How many of their students are you expecting at the conference?
We're expecting 24, so four from each of the six universities and business schools that we've contacted. They are managing the process to bring it down to just four, because a lot of students are interested, certainly if they've picked a risk or insurance degree. Plus, the universities are helping out with some of the travel costs, and everything else that will be laid on will be the courtesy of the sponsors and/or Airmic.
They will attend the opening of the conference and then Aon are putting on a lunch for them. They'll also stay for the afternoon sessions and the evening drink reception, but they will be buddied up throughout the day with one of our FastTrack members, so that they don't get daunted by the whole event. They have also got the option of staying on Tuesday.
Is there anything you wish you had done differently in the past year?
Not really. There are always some frustrations that you couldn't have given something a bit more time or would have gone in a slightly different way. John has been a fantastically easy person to work with. He has done it for nearly nine years, so he knows how to get the best out of his chairmen and when to keep you in the loop. What is nice about Airmic is that you feel you're representing the members. If I would have done something differently, I'd have liked to make myself a bit more accessible to the members. I had some ideas about perhaps doing some roadshows or some webinars, just to make the chairman and maybe the chief executive of Airmic a bit more open. It's always difficult, you hope you can represent the members to the best of your ability but maybe I haven't been able to quite get out and see and talk to as many as I would've liked, but then the day job still needs to be done.
Paul Goulding, director of insurance at Heathrow Airport, will take over the chairmanship during the conference. What would your advice to him be?
The first bit would be: embrace it and enjoy it, just as much as you possibly can. It's a great honour and I've taken great pride from doing it. It will be interesting, because the new chief executive John Ludlow and Paul are coming in pretty much at the same time, so the dynamics will definitely be different. I don't know whether that will make Paul's job easier or not. They know each other well of course and they'll have to forge a slightly different relationship, But there's a great secretariat behind them, and John Ludlow is a very experienced risk professional. I would advise Paul to just enjoy it and put his whole heart into it, as I know he will. He's got a very challenging day job as well, and doesn't have the advantage of being quite so close, but if you can come over then do is what I'd recommend, because that personal contact with the team will certainly help things go well.
What are your plans for the future?
I've got three more years on the Airmic board to build up to my nine years tenure, which is lovely. I'll still be on the executive committee for one more year, so it eases you out gently. It will be difficult not to have the last word, if that's the right expression. I'd be very happy to help Paul in any way that he wants with some advice. It will be difficult to let it go, because it has been quite a full part of my life that I've really enjoyed. I think that I've changed as a person in the last year. I feel that I've become more confident, more outspoken in having and needing to give an opinion. The role has given me an opportunity to do things that I hadn't done before, such as the press work and the big public speaking events, at the conference and at the gala dinner as well. The dinner was a very special night for me. It was great to have so many people there and it was extra special because the charity was my stepdaughter's special needs school. We raised a lot of money and the head of that school and his wife had a great evening, which was great to be able to give them that. Topped off by my wife being there, because it was her birthday on the same night. Everything came together wonderfully, so that was certainly a big highlight as well.