Greater use of technology and complex global supply chains increase the risk of fraud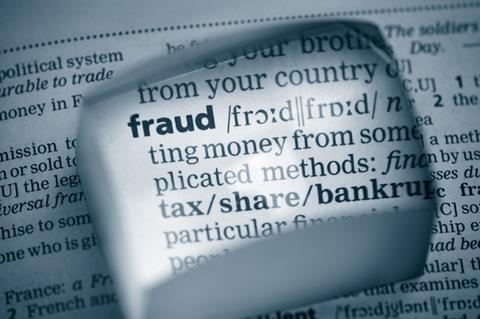 Current and former employees are the most common perpetrators of fraud, cyber and security incidents over the past 12 months, a survey by Kroll has found.
The risk solutions provider's 2016/17 Annual Global Fraud and Risk Report found that 60% of fraud incidents were carried out by a combination of perpetrators that included current employees, former employees and third parties, with 49% involving all three groups.
In 39% of fraud cases, junior staff were cited as key perpetrators, followed by senior or middle management at 30%. Freelance or temporary employees, and former employees, were both identified as responsible in 27% of cases.
Cyber incidents were most often carried out by insiders (44%), with former employees the most frequent source of risk (20%), followed by freelance or temporary employees (14%) and permanent employees (10%).
Over half of respondents (56%) said insiders were the key perpetrators of security incidents, with former employees again the most common of these (23%).
While insiders are cited as the main perpetrators of fraud, they are also the most likely to discover it. Recent fraud was most often discovered through a whistleblowing program (44%) or an internal audit (39%).
Indeed, 76% of respondents indicated that their companies have adopted employee-focused anti-fraud measures such as staff training or whistleblowing hotlines. 82% of respondents have adopted anti-fraud measures focusing on information such as IT security or technical countermeasures, and 79% have implemented physical security measures.
Dan Karson, co-chairman at Kroll Investigations & Disputes, said: "Companies' greater use of technology and their increasing reliance on international supply chains means they are more at risk from fraud than ever before. In our experience, this risk can be mitigated against by adopting a conscious and proactive approach. Many of the challenges organisations face could be reduced through the implementation of employee and partner education programs or a tighter set of policies that help remove avoidable errors and poor business practices."