StrategicRISK panel discussion highlights primary concerns for Middle East companies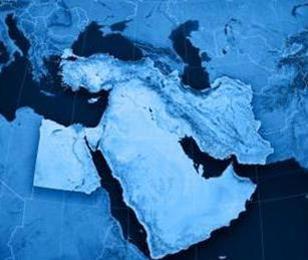 Reputation, business continuity and water scarcity are among the primary risks facing Middle East businesses, according to a panel of leading risk professionals.
The concerns were aired at a discussion hosted by StrategicRISK in Dubai when the aim was to examine the risk landscape for companies operating within the Gulf Cooperation Council.
The StrategicRISK panel comprised highly respected, influential risk and experienced professionals from across the GCC. It comprised Scott Saunders, risk & compliance manager, Qatar Foundation; Andrew King, head of claims MENA at Aon; Mostafa Ramzy, senior enterprise risk management expert, Emirates Nuclear Energy Corporation; and Amair Saleem, director, safety, risk, regulation and planning department at Dubai's Roads and Transport Authority. Saleem was named by the Institute of Risk Management (IRM) as its Risk Management Professional of the year at the IRM's 2015 Global Risk Awards, and Ramzy collected the award for Building Risk Management Capability. Such recognition is testament to how far risk management has progressed in the Middle East.
FERMA president Julia Graham also joined the panel to lend an international perspective to the discussion, which highlighted some of the primary risks facing businesses in the Middle East now and in the future and also assessed the development of the profession in the GCC.
Although there was some consensus among the panel regarding the risks – geopolitical issues, governance and the complexity of risk in general – a range of issues came under scrutiny.
Graham, careful to emphasise that you "a region cannot be treated as a country" highlighted water scarcity, supply chain and cyber as her three top risks. Saleem also raised the increasing threat from regional terrorism "particularly now we are becoming involved in regional conflicts". Linked to this, King cited staff safety and security and broadened the scope of this risk to encompass other human capital issues.
"Talent is lacking in the region in terms of getting enough people into a business to take it forward," King said. "The competition for good people is also fierce and this is driving the crisis."
King also highlighted reputation as another issue that was becoming an increasingly prominent risk in the GCC.
"Risk managers are worried about damage to their brands and their reputation," he said.
Saleem also raised another concern with potentially serious ramifications for business. The Middle East has enjoyed impressive growth in the past 40 years but coping with the speed of that change also generates particular risks.
"To keep pace with this [evolution] is a challenge in itself," Saleem said. "Technology is also changing rapidly, so there are inherent risks related to this embedded in projects."
Saleem said he was operating "very much in a project environment" and "a lot of [my company's] risks are focused on project delivery issues".
Business continuity is another danger "that are a great confusion for risk managers", according to King, but not every Middle Eastern country is advanced in terms of dealing with the threat.
"Business continuity is a discipline that is gaining more and more attention in Qatar," said Saunders.
"Many different models demonstrate where business continuity management (BCM) fits within an organisation. At Qatar Foundation, BCM sits within the risk group and we look at it as a mechanism to ensure the foundation can recover from unexpected disruptions."