3-Day Bahraini protest underway to coincide with F1 grand prix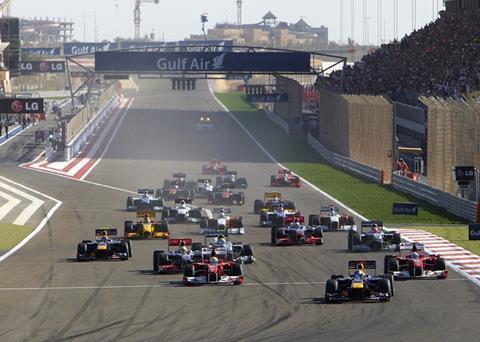 #F1Disgrace is now trending on twitter as the Bahrain Grand Prix plans to go ahead despite major unrest in the small island state.
The event was cancelled last year when protests were carried out by the island's Shia majority against the western-backed Sunni al-Khalifa monarchy. The unrest had erupted after the first Arab spring uprisings in Egypt and Tunisia but was contained with the help of Saudi troops. Reports estimate that up to 70 people have been killed since then.
Despite the Government's attempt to use the Grand Prix in order to restore investor confidence in Bahrain, it would seem that the underlying factors which triggered widespread unrest in 2011 are still bubbling beneath the surface. Yet F1 teams have already arrived in the country, and only yesterday members of the Force India team were caught up in clashes between protestors and security forces.
Protestors have stated that it is their intention to try and disrupt this weekend's Grand Prix in an effort to highlight their plight to a global audience, and security forces have already been reported to have used tear gas, stun grenades and shotguns to disperse protesters who have attempted to disrupt supply routes to the Bahrain International Circuit.
According to Senior Gulf Analyst at Maplecroft, Torbjorn Soltvedt, there is a real risk that the violence could spill over and thus a "risk of indirect complicity for sponsors and organisers in human rights violations carried out by state security forces."
He added: "Clashes between security forces and protesters on 19 April illustrate both the resolve of the protest movement and the determination of the regime to crack down on protests targeting events connected with the Grand Prix weekend. As such, Bahrain's Grand Prix is likely to be characterised by a further spike in unrest. Given the high stakes for the regime, there is a considerable risk of mass protests during the event and ensuing serious casualties or deaths."