Findings raise doubts over security of identity systems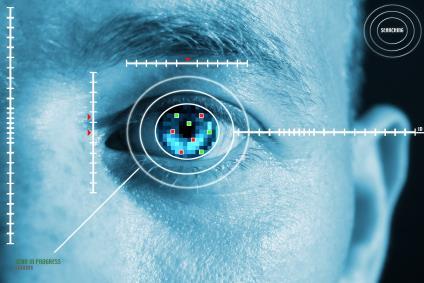 Researchers have managed to replicate a person's eye and bypass iris scanners, raising questions of the security concerns regarding the technology.
The team from Universidad Autonoma de Madrid was able to forge images of irises by using the digital codes from real irises.
Speaking at the annual Black Hat security conference, the researchers claimed that using the synthetic irises they created they were able to defeat a leading commercial system 80% of the time.
Scientists have been able to create realistic looking images of irises for some time, but the findings of Javier Galbally and his team are believed to be the first time that a forged image could be created from the code of a real iris.
The forged irises, or "binary codes", are unlikely to deceive a human expert, but "there is a high chance that they can break into an iris recognition system," Galbally said.
The breakthrough raises the possibility of copying someone's identity using the biometric technology.
Earlier in the year both Manchester and Birmingham airports switched off iris-scanners as the Government looked into new technologies.
How vulnerable are such systems – can they ever be 100% effective?
Have your say using the comment box below.