Organisations are exploring the benefits of the Internet of Things, artificial intelligence, and Blockchain, but risk awareness is not keeping pace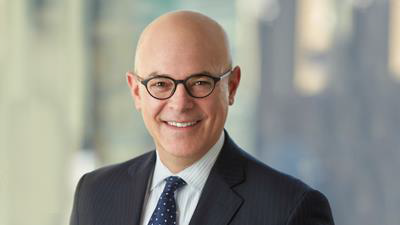 Emerging technologies are being pursued for the operational benefits they bring, but the disruptive consequences to business models are not being sufficiently considered, according to a new study from Marsh.
Some 59% of respondents said their organisations are using or exploring the use of the Internet of Things (IoT); meanwhile 47% are using or exploring the use of artificial intelligence; and 24% of respondents said they are using or exploring blockchain technology.
The insurance broker's 15th annual Excellence in Risk Management survey is based on 450 responses to an online survey and a series of focus groups with leading risk executives, in collaboration with RIMS and released to coincide with the RIMS 2018 conference taking place in San Antonio, Texas this week.
Despite the growth, only 14% said they strongly believed they have a clear process in place for addressing disruptive technology risks. Nearly half could not say there was a clear process at all, Marsh said.
"Risk management doesn't seem to be keeping pace with the risks associated with the applications of these technologies," said Brian Elowe (pictured), managing director and chief client officer for North America at Marsh, speaking to StrategicRISK at RIMS 2018 in Texas.
"Because the pace of change is so fast, they need the governance in place to make sure those conversations are being had, to consider what the risks mean for their organisations," argued Elowe.
This can be done through risk committees, he suggested.
The risks are evolving quickly, Elowe emphasised, taking cyber threats as an example, going in recent years from stealing data, to denial of service and shutting down systems, shifting the risk focus to supply chain resilience.
Firms are focused on operational improvements that can be brought by emerging tech, but less on the consequences for their business models, he said.
"When we asked risk executives what going digital meant to the organisation, they focused on using technology to be more efficient," Elowe said.
"They were under-weight on the risks to the business – how their business models will change through these emerging technologies," he added.
There was also a warning shot to the insurance sector, continued Elowe.
Some 40% of respondents said they would switch service providers, for example for insurance and claims management, based on observing a better tech solution at one of their rivals.