The US risk management society held its annual awards ceremony yesterday in New Orleans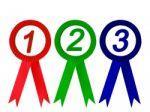 RIMS, the US risk management society, announced the winners of its series of industry awards yesterday at the Society's Annual Conference & Exhibition Awards Luncheon in New Orleans, US.
RIMS' most prestigious honour, the Harry and Dorothy Goodell Award, was presented to Janice Ochenkowski, international director global risk management at Jones Lang LaSalle in Chicago. Named in honour of RIMS' first president, the award pays tribute to an individual who has furthered the goals of the society and the risk management discipline through outstanding service and achievement.
The Ron Judd "Heart of RIMS" Award pays tribute to former executive director Ron Judd, who held the position at RIMS for 22 years. Individuals are nominated by chapters for outstanding performance in furthering risk management at the chapter level. This year's Heart of RIMS recipient is Victoria Nolan, risk and benefits manager at Clean Water Services and an active member of RIMS Oregon Chapter.
The RIMS Rising Star Award honours up and coming risk management professionals under the age of 35 or who have seven or less years of professional experience in the industry. This year, Anna Bendgen, risk management specialist at Sedgwick; Andrew Bent, senior advisor, EH&S risk at Suncor Energy; and Yelena Urcia, senior global insurance analyst at The AES Corporation, were recognised for demonstrating exceptional initiative, volunteerism, professional development, achievement and leadership potential.
The Richard W Bland Memorial Award was presented to Richard Rabs, former chair of RIMS external affairs committee. The award was created by RIMS Kansas City Chapter in 1974 to recognize a member's dedicated commitment in the area of legislation or regulation.
The Cristy Award was presented to Michael Grosso, risk analyst at Bimbo Bakeries US. This award acknowledges the individual who earned the highest marks on the three exams required to earn the Associate of Risk Management designation.
RIMS and Business Insurance magazine presented the 2015 Risk Manager of the Yearaward to Kathleen M Ireland, vice-president of global risk management at IBM.
RIMS also recognised the exceptional work of its chapters for outstanding chapter programming and conferences; advancing the risk management profession; outstanding member services; as well as membership growth. Details about chapter award recipients are available at www.RIMS.org/newsroom.