This year's Risk and Insurance Management Society (RIMS) conference has kicked off in Philadelphia. From across the pond, StrategicRISK picks out the top 5 Tweets from the event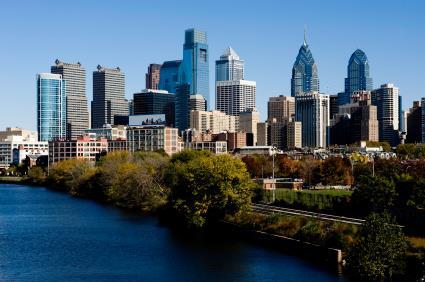 1. RIMS 2012 opens its doors
The #RIMS2012 exhibit hall is open!

— Risk & Ins Mgmt Soc (@RIMSorg) April 16, 2012
And so it began. Thousands of risk professionals from around the world converged on Philadelphia to attend the 2012 RIMS Annual Conference and Exhibition, consisting of three full days of sessions and keynote speeches from some of the industry's most respected professionals.
2. Customer risk
Lloyd's Risk Index says biggest worries for businesses are customer loss and cancelled orders – agree?

— Lloyd's of London (@LloydsofLondon) April 16, 2012
With the current decline in consumer spending and the tightening of both private and public purse strings in the West, Lloyd's are arguing that the largest threat to businesses is the ability to retain customers already on their books. Offering incentives to encourage new business is one thing, but in times of reduced international and domestic demand perhaps there's something to be said for companies concentrating on ensuring that their current customers are getting the best deal possible, and that they know it.
3. New cyber liabilities
We've enhanced our CyberFirst liability product w/ 8 new coverages for tech companies.

— Travelers (@TRV_Insurance) April 16, 2012
Leading provider of property casualty insurance and now pioneer in cyber insurance, The Travelers Companies, has coincided the start-date of this week's RIMS conference with the launch of an enhanced version of CyberFirst, its industry-leading product suite with eight new first party coverage options designed for the needs of technology companies.
4. Cloud computing risks
Many companies are not aware of all cloud-computing services used across organization, making it impossible to manage its risks

— Marsh (@Marsh_Inc) April 16, 2012
It's the subject of debate whether the benefits of cloud computing really do outweigh the risks. As Marsh points out, however, with the potential for so many cloud computing services to be used across an organisation, the risks posed to it, whether in terms of lost efficiency or security blunders, are aplenty.
5. Data breaches
Noticeable increase in frequency/awareness of data breaches, but 35% or fewer of surveyed #riskmanagers buy #insurance

— Zurich (@ZurichNAnews) April 16, 2012
Cyber risk certainly appears to be the emerging trend coming out of day 1 of the RIMS conference, and perhaps most alarming of all was the assertion by Zurich that despite the rise in frequency of data breaches, 35% or fewer of risk managers surveyed actually buy cyber insurance.