Risk managers are increasingly seen as key players in driving business innovation, but they face challenges in adopting an innovative approach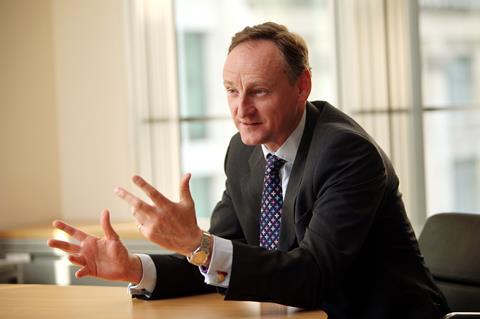 Integrating innovation into risk management was a key discussion point at a StrategicRISK's roundtable sponsored by XL Group. Risk managers from a variety of sectors, including pharmaceuticals, retail, transport and environment, gathered in Birmingham's ICC centre last month to discuss what many businesses consider as one of the biggest challenges for companies: failure to innovate.
In a fast-moving globalised and competitive business world, innovation is key to success and perceived as the primary driver of growth and productivity. However, this has not always been the case, and until recently, risk management had been considered a major obstacle to successful innovation with business leaders often arguing that managing risk stifled business growth and innovation. Many contended that risk management would make businesses so risk averse that it could hinder expansion.
The times changes, however in recent years, however, with insurers, risk consulting groups and thinktanks exploring the benefits of better linking the risk management and innovation/product development functions.
Steve Culp, senior managing director at Accenture's finance and risk, and Wouter Koetzier, the firm's managing director of innovation and product lifecycle management, wrote in Forbes "When properly fused, the two disciplines can help organisations pursue opportunities that a risk-averse culture might leave on the cutting room floor.
"Risk management can help foster a company's innovation agenda by revealing blind spots and areas of underinvestment that threaten the upside its future."
Risk managers are increasingly seen as partners in business development, rather than adversaries and, as such, more risk managers are beginning to look at managing the risk of failing to innovate. As one risk manager at the roundtable put it, "failure to innovate is a dangerous strategy", and another commented, "innovation and risk management are two sides of the same coin". But being innovative is not easy. In the one hour roundtable debate, it became clear that although risk managers want to take a more innovative approach, they are face significant challenges. The participating risk managers identified two fundamental hurdles:
1) businesses are reacting to change, rather than pioneering innovative solutions; and
2) risk managers are not innovators.
Let's talk conversation
It was Oscar Wilde who said "Conversation about the weather is the last refuge of the unimaginative."
I agree, so let's avoid talking about dull drizzle, let's talk innovation.
Anyone present at this year's Airmic conference would have heard the clear and familiar message delivered by risk managers. They want innovative solutions that respond to today's and tomorrow's risks.
Inroads are and have been made and insurers are all certainly competing for the innovation crown – you only need to look at how hotly contested the Advisen's Pacesetters Index is to see that.
I think a key point to make here, is that to truly achieve innovation there must be conversation. What I am talking about is a tripartite, unrestricted dialogue between client, broker and underwriter.
Only through talking through and identifying the risks can a solution be put together that fits. There is another quote that illustrates this point and it comes from Henry Wadsworth Longfellow "A single conversation across the table with a wise man is better than ten years mere study of books." From our perspectives as underwriters, historical data is of course important, however sitting with a risk manager and their key technical people can provide deep insights into their business and the emerging risks it faces which can provide an enhanced understanding of the business which you simply can't glean from endless attachments and piles of documents.
This is why forums like the Airmic conference are really driving the market forward. We cannot underestimate the value of the meetings, debates and workshops that take place there. But dialogue must continue throughout the year.
And these conversations don't just happen; they take time, resource and willingness to engage. But ultimately, investing this energy will deliver the genuinely bespoke solutions that meet the world's most complex risks.
Nigel Bamber (pictured), UK country manager, insurance at XL Group
Change or innovation?
Colin Barker, group risk manager for the UK and Irish region at Pharmaceutical company Bayer, raised the question as to whether businesses are really innovating or whether they are changing merely to keep up with the market. "Two words keep coming up in discussions around innovation: innovation and change.
"To me, innovation is being creative and doing something outside the box. There are many upsides to true innovation, but big downsides if it goes wrong.
"Change, on the other hand, is reacting to what other organisations have done in terms of innovation. It's a retrospective, catching-up-type-of-approach. Many large companies have gone bankrupt because they haven't been innovative nor changed.
"To me, the biggest risk for most business is having this change mentality. Innovation is what gets businesses ahead, but getting it wrong will be costly. Risk managers play a large part in the change, but I don't think we play a huge part in innovation."
Colin Campbell, head of risk management at Arcadia Group & BHS LTD, agrees: "What do we actually mean by innovation? Are we talking about change, rather than innovation? The retail sector has changed a lot of late. This is partly market-driven, but mainly it is because of customer demand. In the retail sector, the customer tends to lead on innovation by expressing what they want, often inadvertently by shopping elsewhere, as opposed to retailers coming up with new ideas.
"So, innovation, in some ways, is sucked out of us. We need to differentiate between change and innovation."
One eye on the future
Patrick Smith, head of risk Europe, at The Warranty Group, suggests that to truly innovate business and risk managers need to assess future risks: "It's hard to find a company that doesn't say innovation is important. But, in reality, not all companies display innovative and strategic behaviours. One of the constraints to adopting an innovative approach can be, in fact, the company's success.
"Successful companies can become complacent in their business and operating models – they have a strategy that works and so will continue using that strategy to improve business results and meet stakeholder expectations, rather than looking at new ways of remaining ahead of the game – and that's a significant risk.
"Further, businesses tend to focus on the short term; what position they want to be in by year end, next year or the year after, but they should be asking themselves what is the world going to look like in five to 10 years. It is this perspective that immediately creates the agenda for innovation.
"Having the right skills in the business to innovate is critical –and should not be taken for granted; introducing and developing innovative resource is as important as creating an environment where innovation is encouraged and recognised. We need to also establish whether we're innovating to keep up or to get ahead."
Three steps to innovation
John Ludlow, senior vice-president, global risk management, at InterContinental Hotels Group, suggested three steps to consider: "It helps to divide innovation into operational, tactical and strategic innovation."
"Operational innovation is often seen in the slow evolution of products – they get better and better, but never really changing; car manufacturers, for instance, are brilliant at this, often finding continuous improvements."
"Then, there is strategic innovation. This is where risk managers work with strategy team to predict the future risk landscape, so that opportunities and risks are seen together in order to establish the best course of action."
"Then, companies should risk manage the change from their current position to where they want to be in the future. This is tactical risk management supporting innovation. A balance should be achieved between all three and different rules apply for each.
Operational innovation is for everybody and strategic and tactical innovation needs to be controlled. Strategic innovation mainly involves the business model and how it changes over time. It's important for a company to look at all three."
Tom Richardson, head of insurance at Associated British Foods, summed up the debate: "In a fast-moving commercial environment, failure to innovate may be something a company can get away with for a while but it is not a sustainable strategy.
"Multinationals, have to be open to innovation, encourage and nurture it. History is littered with big mature organisations that failed to innovate and, as a result, either closed or performed poorly for their customers and shareholders.
"Innovation is the lifeblood of businesses and failure to innovate is a dangerous strategy."