RMIS are invaluable in building and maintaining global insurance programmes. A study of their most popular features indicates why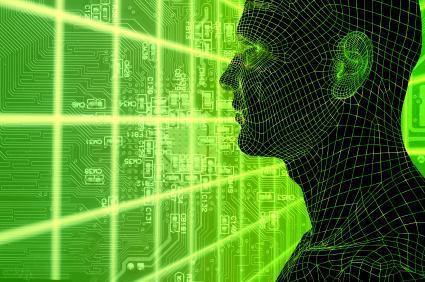 Since many RMIS have evolved out of insurance policy and claims management systems, they can be useful when building and managing a global insurance programme. The big win here is good-quality, up-to-date and relevant data in a system that's flexible enough to allow its use in dynamic ways.
Our survey shows that when it comes to rating RMIS on their effectiveness on a range of functionality, building a global insurance programme is the function third most likely to be rated as "excellent", with 7% of managers impressed, and second most likely to be rated "good", at 33%. Top of the list of functionality is trend identification, scoring 49% for "good" and 9% for "excellent"; and vying with global programmes for second place is the functionality around building an ERM framework, which scores 20% for "good" and 9% for "excellent" (see RMIS effectiveness ratings, below).
Francois Beaume, deputy group risk manager and insurance director, Bureau Veritas, and president of the systems committee at L'Association pour le Management des Risques et des Assurances de l'Entreprise (AMRAE), agrees that RMIS "could be an interesting way to support development and maintenance of international insurance programmes, because they simplify the process of gathering and analysing underwriting data, whether it's for liability, property or motor policies, by enabling risk managers to delegate the job of inventory and having the updates happen locally, on site."
Improving the quality of data about risk that's available to risk managers, and by extension their broking and insurance partners, makes designing and managing highly tailored and cost-effective insurance solutions easier.
Ross Ellner, managing director at Riskonnect EMEA, says: "Ours is not an insurance underwriting system, but risk professionals can develop multinational insurance programmes by using the business intelligence that they can garner from our systems."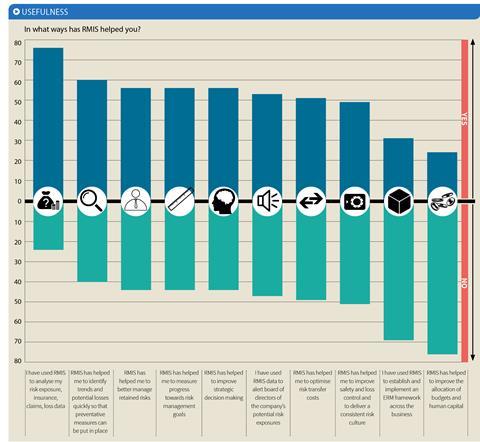 The new ability for risk managers to link asset and exposure information to insurance systems, which has developed with the use of RMIS, is potentially a win both in terms of designing and negotiating terms and conditions on global programmes.
John Irving, business development manager at Ventiv, says: "You're collecting data on your exposures around the business, the value, the depth of wells, the number of vehicles you have on the road, the number of trips your employees have taken – all this insurance exposure information then ties back into your policy information.
"An engineer out in Australia working on a gas processing plant provides information which ultimately ends up on an underwriter's desk, which may result in a claim being brought, which then needs to be managed through a system.
"That system needs to be able to manage the full chain of the insurance life-cycle. That is really the future for these systems."
In AMRAE's latest annual RMIS Panorama survey, in partnership with Ernst & Young (EY), 50% of risk managers say they're considering opening their RMIS to brokers.
Beaume at Bureau Veritas says: "By using an RMIS, the underwriting data will be more comprehensive and accurate, and this should increase the negotiation leverage for insurance buyers. It also opens up the possibility of risk managers asking their brokers to work on their RMIS." In turn, this could lead to better tracking of claims and losses, and an ability to identify trends and possible mitigation actions.
Ventiv's Irving adds: "We're no longer recording policy headers: what's insured as a class of business, this is the premium I pay, the broker I have, my subscription markets. We now integrate what are the physical assets being insured, their value, any risk engineering reports attached to those properties, and have the insurers undertaken a survey and provided recommendations.
"The future is not independent tools for one or the other, it's taking a holistic approach and seeing how everything within the sphere of that business ties back to risk management in some form or another."