Risk managers must work to "raise their profile" and be more strategic – QBE's David Fried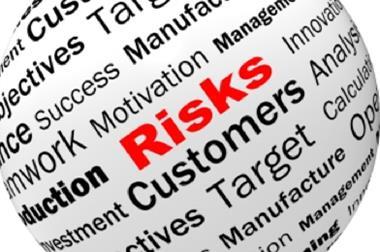 Risk managers must become more strategic in order to survive in an ever-evolving risk landscape.
This was the stern warning from QBE chief executive (emerging officer) David Fried in his presentation to more than 500 risk managers, brokers and insurers at PARIMA's annual conference in Singapore yesterday.
"It is clear that as risk management continues to evolve, managers of risk here in Asia need to be strategic in what they do and how they do it.
"Simply put, if they do not, then they can expect to be left out of key discussions and key decisions.
"The reality for managers of risk is that they have no choice but to move beyond focusing on operational risk and begin working much closer with organisations on strategic initiative."
Fried's presentation focused on what risk managers needed to do further raise the profile of risk management across the region.
He outlined five steps that risk managers should take to "elevate their positions internally and externally and [enhance] their expertise".
Key to achieving this is raising professional standards through certification and education.
Citing PARIMA and FERMA's recent launch of rimap – a certification programme for members of the Asian risk management association – Fried said: "To be blunt, risk management needs to position itself not just as another function but as a profession here in Asia-Pacific.
"It is important to remember that this region is not at the same pace of development as other areas. In fact, a StrategicRISK report found that risk managers in Asia-Pacific typically have less than 20 years of experience. Additionally, only 15% have more than 20 years, whereas that number is 40% in Europe.
"The incoming globally recognised risk management certification, launched by PARIMA, will be another huge step forward. It will not only serve to raise the continuity of risk management in the region but enhance its reputation externally."
The other steps critical to risk management growth in Asia, include:
1. Advocate the right risk culture within your organisation. Fried advised that, going forward, risk managers must become "adept at functioning in unfamiliar risk domains".
2. Apply analytical skills and use data strategically. "As an industry, we need to be smarter in how we use data and the knowledge that we have," explained Fried.
3. Adopt a more forward looking approach and start "imagining the unthinkable".
4. Adapt to being in a never-ending environment of continuous change.
5. Aspire to even higher standards.
In conclusion, Fried told delegates: "The most important piece is that you need to embrace the incoming changes to your job as managers of risk. You need to be willing and able to move beyond your traditional comfort zone for the betterment of yourself, your company, the industry and your profession."