As cyber criminals find new ways of infiltrating large organisations, AGCS unveils three-tier cyber policy to mitigate rising cyber risks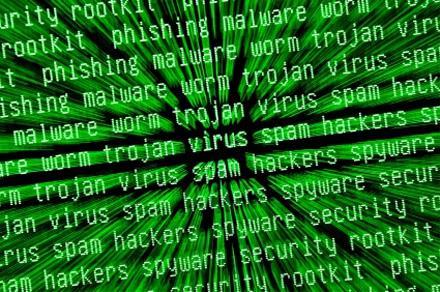 Criminals are hacking into small- to medium-sized enterprise (SME) systems to get access into large firms according to Allianz Global Corporate & Speciality (AGCS) global head of fidelity, Nigel Pearson. He believes that risk managers need to take a higher overview of their cyber security to control cyber threats.
Following the launch of the firm's new cyber policy last week, Pearson says: "A worrying trend is the number of cyber criminals that are hacking into systems of SME firms as a way of 'piggy-backing' access to large companies they partner with. Risk managers need to look at their complete supply chain and gain an awareness of the IT security measures in place at all their suppliers."
He adds: "Criminals are always on the lookout for easy gains and cyber criminality provides the opportunity for significant gains, remote action and anonymity, hence the year-on-year increase in this type of criminal activity."
Pearson explains that, as a result, more clients have been requesting insurance for their cyber exposures which prompted the launch of Allianz Cyber Protect.
Speaking about the new policy, Pearson says: "We have released three policies ranging from our standard policy Cyber Protect, to a premium option, Cyber Protect Premium, right through to our completely bespoke solution, Cyber Protect Premium Plus. Our family of policies enables clients to purchase the cover that is appropriate for them; we don't believe in a 'one size fits all' approach."
He adds: "The insurance solution offered by Allianz goes hand in hand with forensic IT services offered by its partners who will be available 24/7 to help the client deal with the consequences of a cyber incident, including assessment, remediation and business continuity.
"The most important element is to ensure the cyber incident is dealt with rapidly and efficiently by experts in cyber risk and information security; in this way we can help the insured to mitigate the loss and manage ongoing risk such that the impact on the business is kept to a minimum."
Under the new policy, the insurer has retained a panel of leading forensic IT experts who will provide crisis response and management to support clients who suffer cyber incidents. The panel includes forensic IT experts from KMPG Forensic, Dell SecureWorks, Incoming Thought and E-merging Technologies Group.
Pearson is optimistic that Allianz Cyber Protect will add value to the market: "We are not the first off the mark but we believe our approach is innovative." The policy offers up to €50m in capacity and Pearson explained how Allianz recognised the demand for cyber cover from all types of companies with a variety of different IT systems, hence the three different levels of cover.
The policy has been rolled out in Germany, Austria and Switzerland and most recently in the UK. Plans are in place for this to continue with the Netherlands in October and France and Spain in 2013 and other territories in 2014. The roll out is to ensure the policy is tailored to local markets and languages.