Risks are evolving quickly, but do risk professionals have what it takes to face the challenges of tomorrow?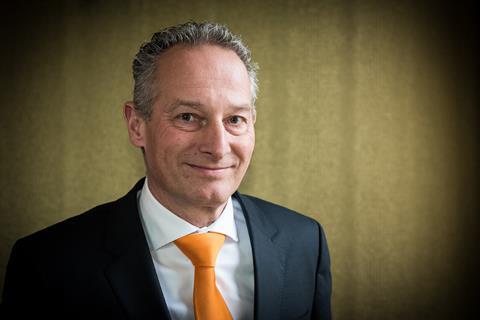 Risk managers need to reinvent themselves and find ways to remain relevant in a constantly changing world, according to the Dutch risk and insurance management association, NARIM.
Speaking to StrategicRISK ahead of today's annual NARIM congress, Jeroen van den Boogaard (pictured), NARIM board member and senior insurance risk manager at CBRE Global Investors, explains the theme of this year's event, Re-invent, is building on the previous congresses, which were themed 'Risk awareness top of mind' and 'Facing the future'.
"In the past two years, we looked at what changes lie ahead in the future. Then we came to the conclusion we will need to look at ourselves as well: what do we require to be prepared for the future and to find good solutions for the challenges of tomorrow? Hence the theme Re-invent. It's mainly about looking at ourselves, how do we do things at the moment and is this sustainable for the future. Risks are changing and we need to anticipate that and prepare for it."
'Re-Invent' is a very topical theme, Van den Boogaard says. Big Data is set to revolutionise risk management, blockchain will have a major impact on the insurance industry and some insurance buyers already work directly with insurers, without using a broker.
"There is a lot happening, not just for us risk managers, but for the market as a whole. If you look at loss adjustors for example, motor claims have already reduced significantly in volume and quantity. Improving technology will result in less accidents in future, which means the demand for their expertise will decrease. So those parties are also looking to find new ways to show their added value."
The association has chosen an original format for this year's congress, an interactive approach that suits the topic of reinvention. Van den Boogaard explains: "The congress invitation contained a few personal questions so that delegates will be divided in certain groups with the same characteristics, interests and hobbies, which can be good conversation starters."