Pressures to keep garment manufacturing costs down is said to contribute to unsafe working conditions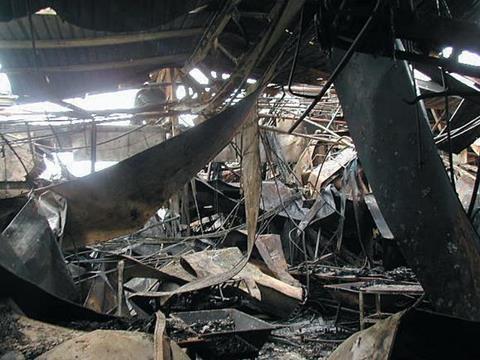 The collapse of an eight-storey Bangladeshi building, which supplies cheap garments to high-street retailers in the West, has prompted questions over the country's poor safety standards.
About 2,000 people were inside the Rana Plaza building in Savar, about 30km outside Dhaka, when it collapsed yesterday, according to Reuters.
It is believed at least 200 people were killed and thousands injured, but a final death toll had not been confirmed at the time of writing.
Cracks were noticed in the building the day before the disaster, and the owners have been accused of ignoring warnings not to allow staff to go inside, reports have highlighted.
Bangladesh has gained a reputation as one of the biggest garment industries in the world and supplies cheap garments to major retailers in the West.
But yesterday's collapse and the fire at Tazreen Fashion factory on the outskirts of Dhaka in 2012 has prompted many to question Bangladesh's work ethics and safety standards, with hundreds of thousands of garment workers in the area striking on Thursday in protest at poor safety standards.
New York textiles broker Edward Hertzman told Reuters that pressure from US retailers to "keep a lid on costs" contributes to unsafe conditions.
He said: "It is going to take much more than retailers issuing press releases or paying compensation to victims.
"They're going to have to stop beating up the factories and start paying higher prices."
He added: "If the factories want to raise prices to make up for rising wages and costs, the buyers say: 'Oh why do we want to go to Bangladesh if I could go to China, Pakistan, Cambodia and so on for a similar price?"