"Major disaster" leaves at least 13 dead and over five million without power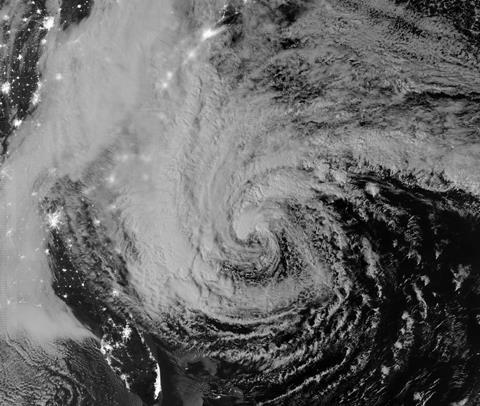 Hurricane Sandy swept the US east coast, causing massive flooding and power cuts across the city of New York and the stock markets to remain closed on Tuesday.
President Barack Obama called it a "major disaster" in the New York state as about 50 million people could be affected by the storm with up to one million already ordered to evacuate homes.
Public transport has been disrupted across several cities along the east coast and thousands of flights have been grounded.
While the damage is yet to be estimated, initial figures are between $10bn and $20bn (£6 to £12bn).
New York metropolitan transportation authority chairman Jospeh Lhota said that the city's subway system has never faced a disaster like this before.
Apart from severely affecting the infrastructure, the cyclone has also resulted in thousands of businesses being shut down.
A fire in the New York borough of Queens is said to have destroyed at least 50 homes, as about 200 firefighters were still trying to put it out on Tuesday morning.
The New Jersey Oyster Creek nuclear power plant has been placed on alert as a result of "Frankenstorm".
President Obama signed the West Virginia Emergency Declaration and ordered federal aid for emergency responders.