JLT event highlights lack of executive buy-in as key barrier to fraud prevention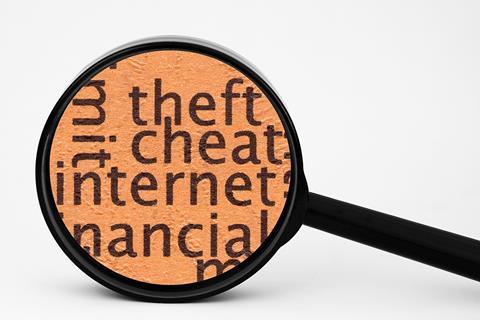 A primary barrier to reducing fraud is the lack of buy-in from senior management who do not want to believe that their company could ever be a victim.
That was one of the key themes heard by attendees at JLT's London seminar on Fraud: the unseen threat, on Monday.
Speaking at the event, Allan McDonogh, managing director at Hibis Europe Limited said: "The worst people to understand fraud are top management… you walk into the boardroom and it all just goes straight over their heads."
He went on to say that there were a multitude of reasons for this, but that in the main it was due to the fact that "they don't want to accept that middle and senior management will get involved in fraud". Or, more simply, that it could not happen to their business.
McDonogh also looked at the development of social engineering, where victims were "targeted" by criminals.
The concept has been used to help commit fraud for centuries but the techniques to facilitate this were becoming increasingly sophisticated and posed more of a risk to business as fraudsters used social media to find out information they could use against vicitims or to contact people inside organisations.
McDonogh said that a much greater effort needed to be placed on making staff aware of social engineering and how fraudsters operated, to limit businesses' liabilities.
Also speaking at the event, Chris Madell, UK and financial institutions manager at ACE, told delegates that companies needed to put measures in place to limit fraud such as by reintroducing a physical call-back procedure to stop financial fund transfer fraud instead of relying on email receipts.
However, these check and verifications processes were not in themselves enough. Citing an Association of Certified Fraud Examiners (ACFE) report which said that 5% of global GDP was lost to fraud, Madell said that "crime insurance" was a "must" and cost as little as 0.003% of business turnover.