The Facebook and Cambridge Analytica debacle highlights risk in linked trends of big data, information privacy, social media and crisis management – opinion by David Benyon, editor of StrategicRISK Europe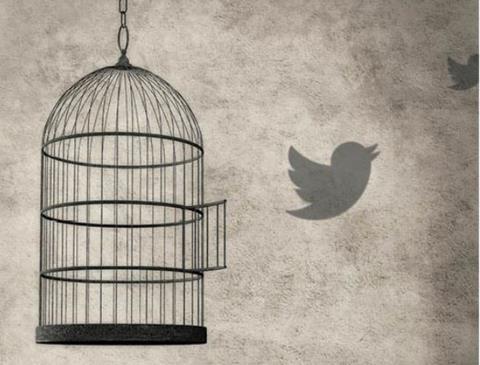 Facebook's ongoing scandal, over its relationship with Cambridge Analytica (CA) and the handling of users' personal data, highlights that even social media are not immune to the risk of a social media crisis getting out of hand.
StrategicRISK Europe's latest cover feature focuses on social media crises and how companies can plan to respond to them more effectively – reducing the risk of a crisis spiralling out of control.
Mark Zuckerberg took five days to reply to allegations that Facebook had inappropriately allowed 50m users' data to be shared with CA, which worked on Donald Trump's 2016 US election campaign.
Facebook's CEO had previously talked down suggestions that "fake news" posts – politically partisan stories, of dubious reliability and origin, bought as advertisements – had influenced last year's Presidential election.
The CA story followed news that 150m Facebook users had been exposed to free posts propagated by Russian sources, trolls and bots, believed by US intelligence sources of trying to influence the election.
In an era characterised by consumer power exercised via social media, the simultaneous rise of "Big Data" has provided a major boon on which many firms have capitalised.
The rise of technology, internet consumerism and social media habits have helped make personal data into "the new oil".
This has been hugely valuable for feeding into data analytics and algorithms for the targeted advertising from which, for example, Facebook gets its revenues and online sellers reach consumers.
Emerging technologies, such as the development of artificial intelligence and the rise of the Internet of Things, rely on ever greater data volumes collected from users.
But Facebook's crisis shows that what companies are doing with data is now in the spotlight.
And authorities are clamping down on how personal data get collected, managed, used, and shared.
New information privacy regimes – most notably the EU's General Data Protection Regulation (GDPR) – are homing in on how personal information gets handled.
A report from law firm DAC Beachcroft warned in January that regulators – GDPR in the vanguard from May 25 – are threatening to turn this new oil of Big Data, stored by the terabyte online and often gathered through social media, into a combustible asset.
The report argued that if data are the "new oil", then this valuable asset could also harbour a "toxic legacy" of liability risk.
David Benyon is editor of StrategicRISK Europe, tweeting from @David_Benyon, and can be emailed at david.benyon@strategic-risk-global.com.