StrategicRISK's latest special report explores the impact of climate change on corporate interests, such as the frequency of extreme weather events and how the insurance market is supporting businesses.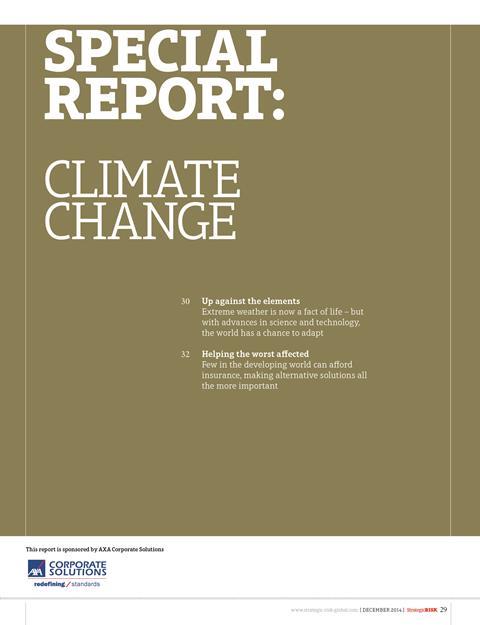 Our climate is changing around us. Extreme weather is having more and more of an impact on our lives and livelihoods and insurers need to incorporate climate change into their models – now. This report examines the challenges facing insurer's striving for more accurate modelling and better solutions for clients.
Click the links below to download and view the full report.