Bank's share price crashes after bank is accused of laundering £161 billion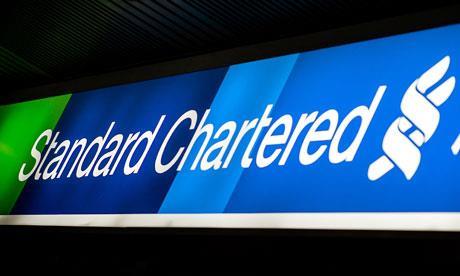 Standard Chartered bank has been accused of helping Iran to launder £161 billion ($250 billion) through US financial institutions.
According to a report filed by the New York State Department of Financial Services (NYSDFS) the bank was involved in around 60,000 transactions which were in breach of US sanctions between 2001 and 2007. If found guilty, the British-based bank could lose its US licence.
Shares in the bank slumped 6% in the final seconds of trading yesterday, just minutes after the report was published. Share prices nosedived by 18.47% in early trading on Tuesday morning, wiping a further £6.2 billion off the company's value.
Benjamin Lawsky, superintendent of the NYSDFS, said that the bank had "left the US financial system vulnerable to terrorists, weapons dealers, drug kingpins and corrupt regimes".
The NYSDFS report alleges that the company forged wire transfers in London, which were then processed through its New York arm. It says that bank bosses knew about and encouraged the practice, which earned it hundreds of millions of pounds in fees.
Emails retrieved by the NYSDFS reveal that the bank engaged in this practice despite being aware that it had the potential to cause "very serious or even catastrophic reputational damage".