Bank allegedly laundered more than £160 billion spanning a decade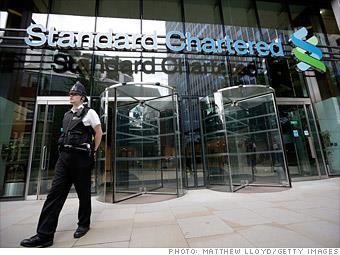 Standard Chartered has said that it "fundamentally rejects" claims that it laundered more than £160 billion for Iran.
Chief Executive Peter Sands admitted that some of the bank's deals had violated US sanctions, but said that "there was no systematic attempt to circumvent sanctions".
Sands' comments come in the wake of a letter to the UK Treasury from Adam Szubin, director of the US Treasury Department's Office of Foreign Assets Control, confirming that his office "is investigating the bank for potential Iran-related violations as well as a broader set of potential sanctions violations".
Standard Chartered is alleged to have illegally concealed more than 60,000 transactions with Iran, the Department of Financial Services for New York State claimed on Monday.
Sands has apologised for the bank's involvement with Iran, saying that "this was clearly wrong and we are sorry that they happened," he said.
However, he has insisted that there were no more than 300 transactions, totalling around $14m: "We were surprised in the manner of the announcement and that it was done without giving us any notice," adding that "we believe there are no grounds to take this action."
The bank is accused of clearing Swift wire payment transactions of unwanted information and replacing it with false data to conceal its dealings with Iran.
The fallout from the accusations saw $17 billion wiped off the company's market value in trading on Tuesday, although shares have since recovered by 7%.
How much more reputational damage can the banking sector take?
Have your say using the comment box below.