Just seven percent of senior technology company execs said that "addressing risk throughout the organisation" is a priority issue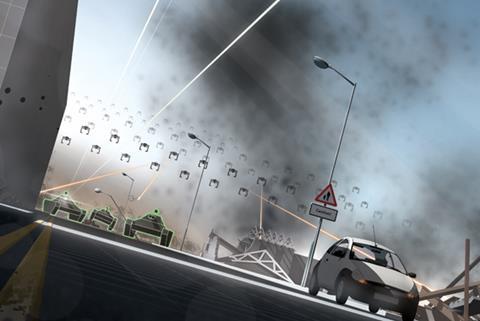 The majority of technology companies in Europe and the Middle East (59 %) regard data privacy and security as a back office requirement rather than a strategic issue, according to KPMG's latest Business Leaders Survey.
The findings come following previous research by KPMG which revealed that widespread concerns over security and privacy among consumers are a key barrier to the adoption of new technology.
For example, when using a mobile phone for mCommerce, the majority of respondents in the UK said they were concerned, either over the potential for credit card information to be intercepted by an unauthorized party (66%) or the threat of unauthorized parties accessing personally identifiable information (62%).
Tudor Aw, KPMG's European head of technology, commented: "It is concerning that so many businesses still treat data security as nothing more than a hygiene exercise when it should be elevated to be a more strategic concern. Concerns over data security are a prime barrier, for example, to full-blown acceptance of cloud technology because end users simply harbour too many nagging doubts over data security."
"The sooner that technology companies stop treating this as a back office issue, the better. This is a strategic front-end, customer facing issue which has massive ramifications for sales, marketing and business development, and should be treated accordingly."
According to the survey the top five top priorities for technology companies in Europe and the Middle East are:
· Looking for growth in emerging markets - 36%
· Improving cash and working capital management – 33%
· Innovation through product development – 32%
· Exploiting growth opportunities through successful transactions – 31%
· Managing and retaining the right people within the organisation – 30%
The importance of people to their organization was named as a top priority for the first time by tech executives; the overwhelming majority (83 percent) of them also said that businesses must be able to demonstrate robust succession planning around key posts and key talent.
Tudor Aw comments: "The simple fact is that boardrooms have realised that they cannot afford to lose good people. The key issues for businesses, as our survey shows, are finding new avenues for growth, product development and improving cash management – yet each of these hinges on identifying new people capabilities to deliver on revised business models."
"Senior leadership in the tech sector need to place some pretty big bets in what is a very rapid-moving landscape, with little in the way of precedent to guide them. Technology investors can get worried very quickly as recent headlines around various C-level succession stories have shown. This is no run-of-the-mill HR issue."