Ash fall can bring economies down and cut global supply chains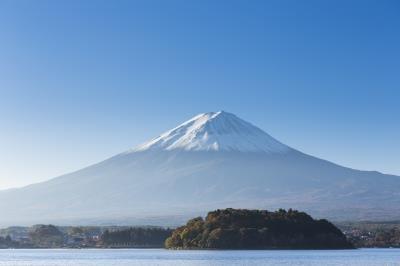 Fifteen major cities in the world are at risk of losing 0.5% or more of their country's GDP in the wake of volcanic ash fall, according to a new model by Swiss Re.
The severe impact of a volcanic ash cloud was felt by the eruption of Iceland's Eyjafjallajökull in 2010, which cancelled 107,000 flights, stranded 10 million passengers and cost the airline industry alone $1.7bn.
This eruption only stopped air traffic, but with 90 of the world's 616 largest metropolitan areas located within 150km of a volcano, it is important to consider the economic costs of an ash cloud that could destroy houses, businesses and infrastructure in a major city.
Swiss Re said ash fall can bring economies down and cut global supply chains. "The effects of such events are not limited to the people in the disaster zone but extend to the economy as a whole: many of the cities at risk form the actual economic engine of their respective countries.
"Typical results of a volcanic eruption include damaged plants and production facilities, cut power lines, closed ports, airports and highways, and all of these effects can choke a country's economy. In many cases, this can potentially take 0.5% off a country's GDP, seriously affecting its economic well-being."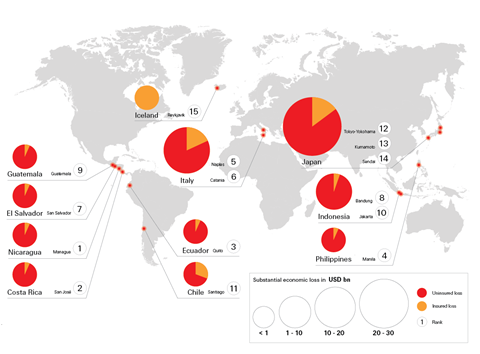 The insurer believes there are three things can be done to help minimise the impact of volcanic ash fall.
Be prepared. Evacuation plans and shelters need to be in place for those who may be forced to leave their homes when a volcano erupts. Building codes and zoning laws should take into account potential ash fall risks.
Ensure redundancy. We should consider the existence of possible alternatives to keep the economy going, even if a key economic hub is no longer working. Could a second port or airport take over while the main one is closed? Are there enough supplies to ensure production even if supplies are disrupted?
Consider the availability of financial resources to rebuild and reconstruct if disaster strikes. Apart from emergency aid, insurance also plays a role here. It can provide resources fast and efficiently to businesses and private households, and in this way help them to get them back on their feet after an event.
"Our new model allows us to calculate premiums for the important risk of volcanic ash fall for people, businesses and countries," says Martin Bertogg, Swiss Re's head catastrophic perils. "This is a cornerstone of making this risk insurable. It's now up to us in the insurance industry to use this new opportunity together with our partners to design reliable and affordable coverage, making our world more resilient if disaster strikes."