Incoming president Jo Willaert, Agfa-Gevaert corporate risk manager, on his aims at the helm of the federation, what to expect from this year's forum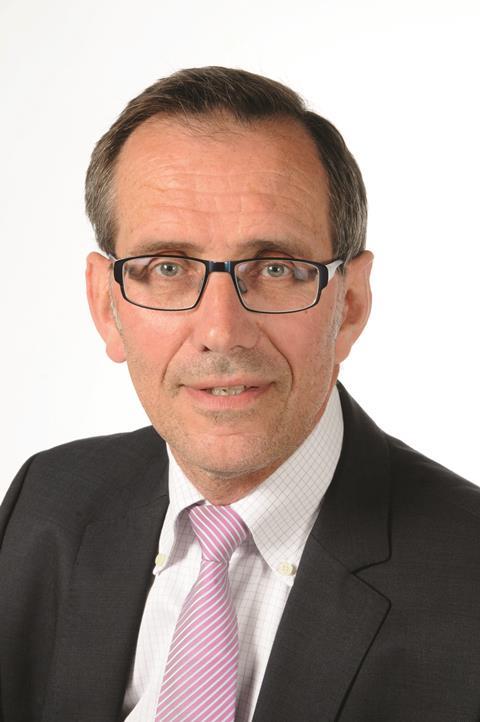 What are you looking forward to most at this year's forum?
There are plenty of opportunities for risk and insurance managers to learn about emerging trends and new developments in the insurance market. Professionals will have the chance to hear of new ideas direct from senior leaders in our discipline in a variety of interactive workshops, debates and plenary keynote presentations.
We've taken on board the feedback from our last forum in Maastricht and found, for example, that the introduction of the presidential debate was well received. So this year we've invited a number of chief executives from leading global insurance and broking companies to take part in a presidential-style debate – a feature of the conference that I am person- ally looking forward to.
The risk manager panel, which will take place at noon on the first day of the conference, will also provide interesting food for thought. We held a risk manager debate at our 40th anniversary seminar in Brussels last year and it was so enthusiastically received that we have decided to hold it again in Venice.
Last but not least, I am looking forward to meeting colleagues – risk managers, brokers, insurers, lawyers and consultants – to share experiences and best practice.
Why Venice for this year's forum?
We are very pleased to have the support of ANRA, the Italian risk and insurance association, which has done a tremendous job in helping us organise this year's forum.
Venice is a beautiful destination, accessible by car, train and airplane and home to a very prestigious conference centre. Like many cities on the seashore, Venice is faced with challenges related to climate change and rising sea levels. When businesses need a strategy plan, the city of Venice provides examples of good practice for how businesses have remained resilient, making the city a fitting choice to hold a risk management conference.
However, regardless of location, delegates can be sure that the forum will provide the ideal opportunities to meet old and new colleagues and learn from the variety of workshops and discussions that will take place over the course of the conference.
We notice the future of the profession is the theme of the presiden- tial debate – what does the future look like?

Today and tomorrow's challenge is to demonstrate that without proper risk management, organisations will remain blind to tomorrow's
complex challenges. Board members are finding it increasingly difficult to structure their corporate governance in today's interconnected and globalised business world. But risk managers can help by evaluating and anticipating emerging risks. By doing so, not only can they prevent losses but they will also be in a better position to seize opportunities more effi- ciently and effectively than competitors.
The board can often make the mistake of viewing risk management as a way of safeguarding financial returns – risk managers can play this role but it would be very shortsighted to see only this benefit. Risk managers can offer more than that and can help secure the long-term survival of an organisation. But for risk managers to offer this long-term support, they need access to the board so that they have the authority to make a difference.
On a wider scale, it is important that risk management is recognised internationally as a profession and that they have a voice at European level. These are the reasons why I commit myself to raising the profile of risk management and representing the profession at the European Commission.
What steps will you take to raise the profile of risk at European level?
FERMA already has good contact with the European Commission and we have a staff member whose specific role it is to ensure that there is active dialogue with the Commission. This is a priority for me and I truly believe in the European approach because it is the way of the future. In addition, I too am based in Belgium , so it will be easier for me to participate in EC discussions and network.
Diversity appears prominently in this year's programme – but the industry is yet to achieve a diverse workforce. What can insurers, brokers and risk managers do to improve diversity?

FERMA is certainly setting the tone, with 40% of its board being made up of female professionals. We are also expecting a good gender and cultural balance at the forum and Helle Friberg, who is on the board, has been very active in driving the diversity agenda.
I would also like to draw attention to our young professional programme with Lloyd's. We are very proud of this programme, which aims to attract new talent to the industry, and demand remains very high.
But for me, diversity is much more than gender and age. It is about taking the challenges related to diversity and turning them into opportunities. Across Europe, we have a wealth of languages and cultures. Let's use it. The industry is viewing diversity as a problem, but in my eyes, we are so unique and diverse in Europe and we just need to uti- lise this.
This year you take over from Julia Graham as president, what can we expect from you during your term as president?

I have had the opportunity to work closely with Julia and shadow her and it is certainly my intention to continue working on the values, plans and actions that Julia put forward in her term as president.
We will indeed continue with the certification project and I am pleased to say that, with Michel Dennery's support, we are ready to launch. Under my presidency, I will work hard to ensure it runs successfully and that it helps to raise the profile of risk management across Europe.
In one word, my second aim is 'Europe'. Risk managers need to have a bigger impact on the decision-making process at EU level. FERMA repre- sents at least 4,500 risks managers, so we are in a good position to advise on risk and insurance matters at this level.
Next, I have the pleasure of organising our next seminar, which will take place in Malta. This will be a pleasant challenge and I hope the seminar will be as successful as the one we held in Brussels last year.
Can you give us a sneak preview of what we can expect from next year's FERMA seminar?

As with every seminar, delegates can expect to find out more about the results of our European risk management benchmarking survey. As soon as the Forum in Venice comes to a close, the team will be hard at work planning the benchmarking survey and our next European seminar to be held in Malta.